The School of National Security and Law at RRU Announces 'National Moot Court Competition' in August 2023
BILKULONLINE
Gandhinagar, Aug 20: The School of National Security and Law at RRU is pleased to announce the organisation of the highly anticipated National Moot Court Competition on the theme of Economic & Financial Security of India, scheduled to take place from August 23rd to August 25th, 2023. This prestigious event will bring together 40 teams consisting of more than 120 participants from various institutions across India, showcasing their legal expertise and advocacy skills.
The National Moot Court Competition serves as a platform for law students to demonstrate their legal acumen and courtroom prowess. Participants will engage in simulated court proceedings by presenting oral arguments and analysing complex legal issues. This competition offers a unique opportunity for students to gain practical experience, enhance their critical thinking abilities, and develop their advocacy skills.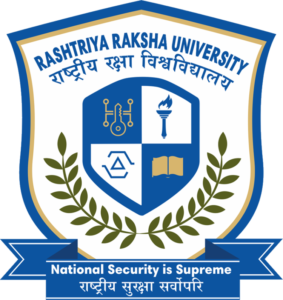 Of the 120 participants, it is noteworthy that 65 (more than 50%) are female, highlighting the growing representation of women in the field of law. The School of National Security and Law at RRU is committed to promoting gender diversity and inclusivity within the legal profession, and this event serves as a testament to that commitment.
The National Moot Court Competition will feature esteemed judges and legal professionals who will evaluate the participants' performances based on their knowledge of the law, presentation skills, and ability to articulate persuasive arguments. The competition will also provide an excellent networking platform for participants to interact with legal experts and industry leaders.
The winners will get cash rewards as follows:
Winner- cash Prize of Rs.51000/-

Runner-up- Cash prize of Rs.31000/-

Best Speaker, Researcher and Best Memorial- Cash Prize of Rs.10000 each.
"We are thrilled to host the National Moot Court Competition at the School of National Security & Law," said Dr. Dimpal Raval, Associate Professor & Director-in-Charge, SNSL at RRU. "This event not only allows students to showcase their legal skills but also fosters a spirit of healthy competition and camaraderie among participants. We look forward to witnessing the talent and dedication displayed by these young legal minds."
Whereas, Prof. (Dr.) Bimal N. Patel, Vice Chancellor, RRU, also said, "I am glad to share that the event will be in line with the upcoming G20 Summit, which will be proudly hosted by India. The prevention and reduction of Financial Fraud around the world is one of the crucial issues that comes to our attention, especially as a member of the UN International Law Commission. Therefore, from the perspective of national security, the economic security of a state becomes a crucial component of contemporary governance in order to prevent money laundering, corruption, forgery, etc. The Economic and Financial Security of India has been chosen as the competition's theme in order to shed some light on its crucial aspects and aid in the formulation of pertinent policy through creative brainstorming".