Come – fall in love with Karnataka which offers 'One State Many Worlds' experience
Impressive presence of Karnataka stall No B500 at the ongoing 'TTF Ahmedabad 2023' 
Karnataka Tourism Roadshow in Ahmedabad witnessed a celebration of culture, heritage and the captivating beauty of Karnataka – presented before the distinguished guests, dignitaries and tourism authorities attended the Roadshow
BILKULONLINE
By Rafat Quadri
Ahmedabad, Aug 23: There are many places to visit in Karnataka, including the royal city of Mysore, the medieval town of Hampi, and numerous national parks. Many national parks and wildlife covers in Karnataka are worth visiting. Its natural attractions include coasts, forests, dens, lovely waterfalls, and the list is countless.
Forests cover a fifth of Karnataka's geographical area though only 3% landmass is dedicated to wildlife. Yet, Karnataka supports the largest elephant population in India (nearly one-fourth) , the highest concentration of gaur (over 8,000) and one of the largest remaining populations of the endangered tiger (one-fifth). In this state, you will find five National Parks (Anshi, Bandipur, Bannerghatta, Kudremukh and Nagarhole), 18 wildlife sanctuaries and nearly a dozen bird sanctuaries.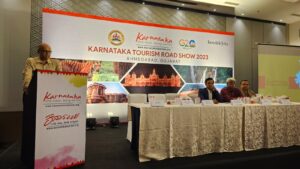 Dr Ram Prasanth Manohar (IAS) Director, department of Tourism, Karnataka was in Gujarat showcasing a detailed presentation about Karnataka. He provided all the answers to all what, where, why and when for planning a visit and stay in Karnataka while addressing the media at Ahmedabad. He is accompanied by a team of officials and several stake holders of the tourism industry in Karnataka who are all together showcasing before the people of Gujarat about their state and its attractive, rich, bountiful and historic presence.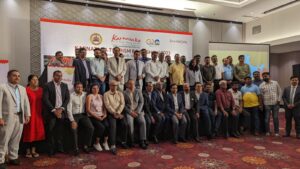 Dr Ram Prasanth explained that "Karnataka is known for its famous temples, majestic architecture, and princely vibe. Belur and Halebidu temple is the perfect representation of Karnataka's ancient charm. Belur was the capital of the Hoysala Empire, while Halebidu bears the history of the great king Vishnuvardhana and queen Shantala Devi".
With the help of an AV film, Dr Ram Prasanth took the media and guests on an impressive tour of Karnataka. He added that "Karnataka is home to some of the most marvellous forests, timeless monuments and also astounding beaches. The state is also blessed with the most beautiful and diverse art and culture. You can witness numerous languages, cuisines, festivals, cultures and tourist attractions all in one state".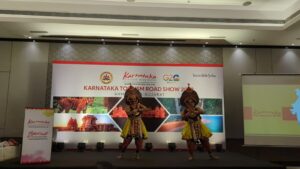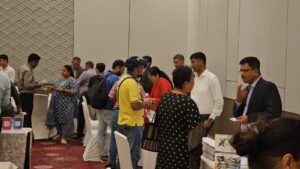 There are lakhs of professionals and business families from Gujarat living in Bengaluru and other places of Karnataka. Dr Ram Prasanth emphasised the need to get inter connected and explore the unexplored areas of inviting more tourists from Gujarat to different parts of Karnataka. He was speaking to the tourism organisers and other stake holders that accompanied his team to Gujarat.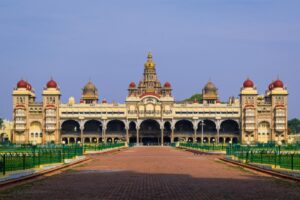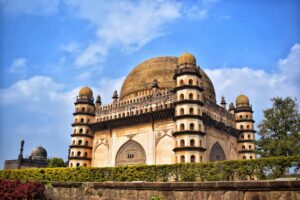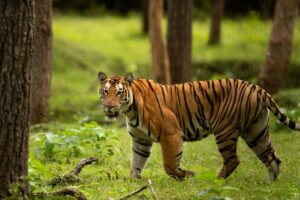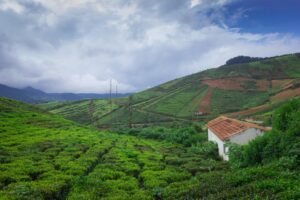 TTF Ahmedabad 2023, a prestigious travel and tourism annual event being held from August 23rd to 25th at Mahatma Mandir Convention Centre in Gandhinagar, the capital of Gujarat.  The Karnataka exhibit is being appreciated at stand number B500.
Saykat Das, senior executive of the of KSTDC (Karnataka State Tourism Development Corporation Ltd) arrangements said "The Mayura Hotels are KSTDC brand that provides tourists with quality service and facilities. This chain of hotels range from Luxury to Economy. Located amidst idyllic surroundings in the best localities, tourists will find these hotels a heaven while travelling through Karnataka. KSTDC also has exclusive cottages, restaurants and boat clubs. We provide the facilities to stay and enjoy Karnataka visit for at least 20 to 25 percent less charges as compared to our private counterparts. Because, KSTDC doesn't aim at making profits but to make our tourists and visiting business entrepreneurs and professionals at ease and comfort even as they can witness various aspects of our state's beauty and wilderness.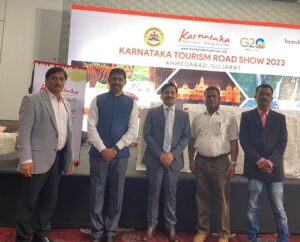 Poovappa M.T. the Assistant Manager of Jungle Lodges and Resorts a Karnataka government run entity said "Spread over 19 resorts and one hotel operated by Jungle Lodges and Resorts Ltd there are 366 twin sharing accommodations varying from tents to rooms to independent cottages. Besides, there are four resorts operated on management contract. There are365 days where tourists can enjoy and visit exploring different parts of Karnataka which are visited during particular season and festivals. Karnataka government is keen to welcome people of Gujarat to witness the kindness, serenity, charm and nature of the place".
Various packages for tourists have also been offered by the KSTDC. We provide homely atmosphere, tasty food, three to four languages besides Kannada and immense potential to explore the beauty of nature and intellect at our wild jungles, sanctuaries to big plush cities of Bengaluru and others. The visiting tourists have everything to make them satisfied during their vacation trips.
An impressive group of travel and tourism related agencies, hotels and other business representatives remained present at the road show which was witnessed by large number of interested parties from Gujarat.
Chetan Kumar of famous Mysore Taxiwala offer variety of vehicles to enjoy your visit and stay at Karnataka destinations. Nicholas Harry of Hotel Le ruchi The Prince said "We find encouraging number of visitors from Ahmedabad and Gujarat we want more of them since Karnataka has so much to offer. Destination Weddings also pull tourists from Gujarat and elsewhere these days insist Aglaonemia hotel and resort executives. Bulbul Roy of Rivido Hotels & resorts explains that we are getting lot of Gujarati tourists, businessmen and professionals and we try to make every effort that makes them comfortable and happy.
 H K Patil is the Minister who is leading the Tourism Ministry also while Kapil Mohan (IAS) is the Additional Chief Secretary to the government tourism department.
(Rafat Quadri can be contacted at editorbilkul@gmail.com)