'Water Festival' at Rani ni Vav and Adalaj ni Vav
CRRAFT OF ART TO MARK WORLD HERITAGE WEEK WITH WATER FESTIVAL
AT RANI NI VAV AND ADALAJ NI VAV
Ahmedabad, Nov 17: People of  Gujarat should get ready to witness once again the mesmerising  events organised by 'Craft of Art' team. 
For the past thirteen consecutive years, Crraft of Art has taken many monuments closer to people through a rich and unique blend of quality thematic music and display of the monuments' innate craftsmanship, beauty and splendour. Its Sufi, Water, and Goombaj Festivals in Ahmedabad and other places in Gujarat have created a special place in the minds and hearts of people for the variety and quality of music and its concept and idea of linking citizens with the rich heritage of magnificent monuments.
Surging ahead with its glorious tradition of reintroducing monuments to a larger audience through mesmerising music festivals, Crraft Of Art, an initiative of noted Bharatanatyam and folk dancer Birwa Qureshi, will host the Water Festival at Rani Ni Vav in Patan and Adalaj Ni Vav in Ahmedabad on November 19 and 25 respectively.
In April, Crraft Of Art hosted Trikaal Festival at the world-famous Ellora Caves and Sun Festival at Modhera Sun Temple in October.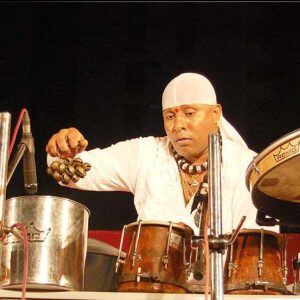 "We are delighted to present the Water Festival at Rani Ni Vav and Adalaj Ni Vav. The Water Festival will allow the audiences to experience the magnificence of the two incredibly beautiful monuments amidst enchanting performances by some very well-known artists. On the occasion of World Heritage Week (November 19 to 25) these two festivals will be memorable for the artists and the audiences alike," said Birwa Qureshi, Founder and Artistic Director, Crraft Of Art.
The Water Festival at Rani Ni Vav will feature two different sets of performing artists. The first set will be a jugalbandi by tabla maestro Ustad Fazal Qureshi, who has captivated audiences all over the world over the past 35 years, and Ayaan Ali Bangash on Sarod, who has won the hearts of music lovers both in India and abroad with his soulful performances on the sarod. Their performance will be followed by folk singer Aditya Gadhvi, who has rendered songs in many languages.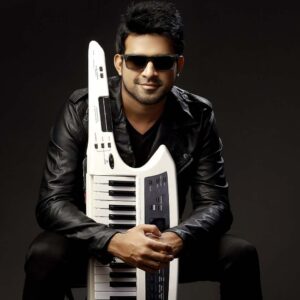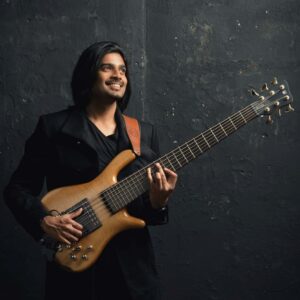 A special performance by the Dhol Tashe group from Maharashtra is also bound the leave the audience mesmerised. Popular TV actor Manav Gohil will host the evening.
At the Water Festival at Adalaj Ni Vav will feature some of the country's most famous musicians led by Ustad Fazal Qureshi on Tabla along with percussionist Drums Shivamani, who has performed around the world and collaborated with the biggest names in the music industry.
There will also be performances by sitar player, composer and Grammy award nominee Ravindra Chary, award-winning keyboard player Stephen Devassy, session bass player, composer, and music producer Sheldon D'silva, and versatile dholak player Navin Sharma.
  Cholom Drummers, one of India's premier performance troupes, will also perform at the Water Festival and mesmerise the audience with a unique combination of dance, drumming, and martial arts. Actor Vrajesh Hirji will host the event.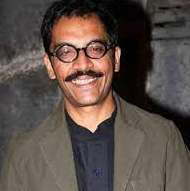 Birwa, a daughter of Gujarat with outstanding dance and architectural background wed into the distinuished music family of India (to Ustad Fazal Qureshi)has been the soul behind these exquisite shows of 'Craft of Art' across Gujarat. Without compromising onaesthetics of decor, lights and sound Birwa with her team has tried to maintain the sanctity and aura that each heritage site carries wth it. She has been responsible in creating an interest and awareness about several heritage sites of Gujarat during her over a decade work of distinction.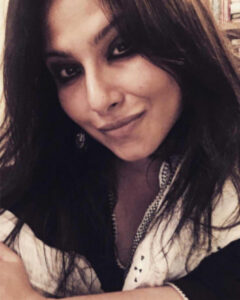 Crraft of Art's journey began in 2010 when it organised the first water festival at Sarkhej Roza, as a part of the celebration of the UNESCO-designated World Heritage Week. The combined magic of music and monument at 27+ highly successful and much-a music festivals have attracted eminent artists and art and music lovers from around the country for 13 years in a row. Pairing the charm, grandeur, and elegance of architectural wonders with enchanting music, the festivals have received an overwhelming response from city folks, media, and art lovers.
The Rani Ni Vav is a step-well in Patan on the banks of the Saraswati River. Built in the 11th century, the monument was rediscovered in the 1940s and restored in the 1980s by the Archaeological Survey of India. It has been listed as one of the UNESCO World Heritage Sites in India since 2014.
The Adalaj Ni Vav was built in the 15th century and is a fine example of Indian architectural work and is a popular tourist attraction for tourists visiting Ahmedabad and Gandhinagar.
Crraft of Art is an initiative aimed at taking monuments to the people and regenerating interest in monuments and heritage. The hidden art, history, and glory of the monuments are presented in a form that makes them richer in content and appeal, and blending it with music contributes to engaging people in a process of discovering their history, culture, tradition, arts, crafts, and architecture.
The Water Festival at Rani Ni Vav and Adalaj Ni Vav is sponsored by Gujarat Tourism, co-sponsored by Adani (only Adalaj Ni Vav) with Radio City as the radio partner and Selvel as the outdoor partner.
Entry to the Water Festival is free but registration on bookmyshow.com is mandatory. Those who have registered online will be given a physical invite at the venue. Admission on first come first serve basis.