1 million passengers in just 1 Month, Ahmedabad airport touching sky
BILKULONLINE
Ahmedabad, May 3: Sardar Vallabhbhai Patel International Airport is expanding extensively in terminal buildings to accommodate rapidly growing passenger numbers. Over 10 million passengers traveled through Ahmedabad airport in the last financial year, with increased growth; in just one month of the current year, 1 million passengers have traveled through SVPI airport.
SVPI airport is committed to ensuring continuous service, safety, and infrastructure growth due to rapidly growing passenger traffic. City airport is now gradually becoming the airport of choice with enhanced air connectivity and constantly improving services. 
Recently, SVPI airport operationalized an all-new expanded security check-in area in the domestic terminal. In addition, a new container retail area and drop-off lane outside the domestic terminal added capacity and convenience for passengers. Currently, extensive expansion work for Security Hold Area (SHA) at level 1 in the Domestic terminal will provide over 1800 SQM space for passengers.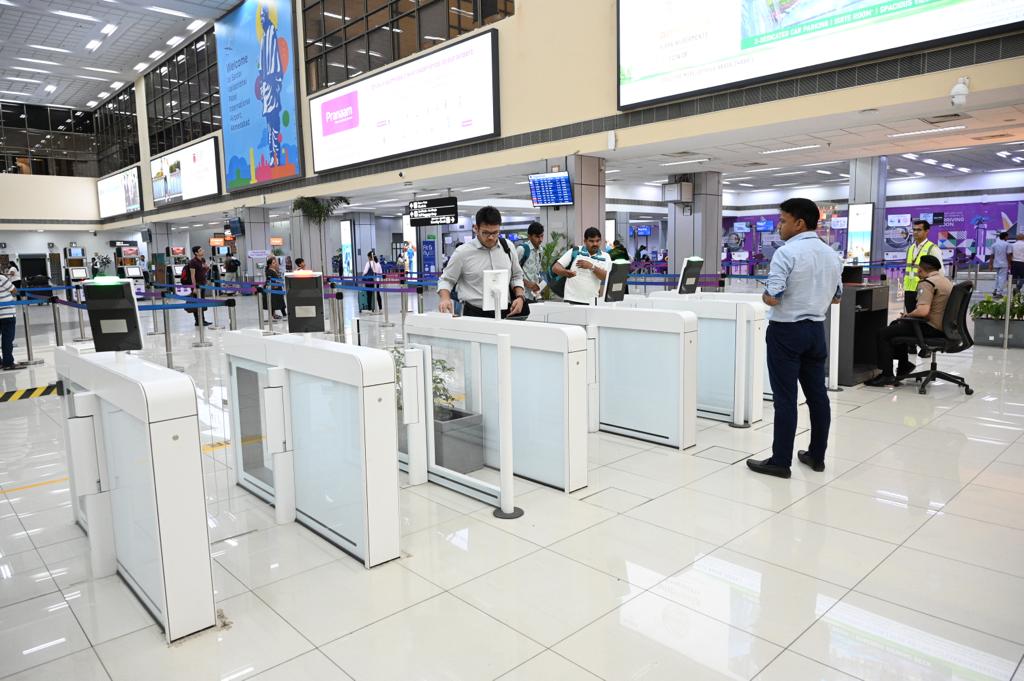 Along with rapidly adding infrastructure, recently, seven e-gates were installed in domestic departure for a faster and seamless processing experience for passengers. Passengers traveling with only a handbag can also prefer to get web check-in done or use self-check-in machines to get boarding passes and save time on their departure.
To ensure all favorite destinations in the country are connected with Ahmedabad airport, airline partners continuously add new destinations with direct or through flights from Ahmedabad. As a result, SVPI airport connects with several new destinations and increased frequency to many ongoing destinations like Hyderabad, indore, Bangalore, Delhi, Mumbai, and Lucknow, with enhanced frequency and destinations like Nashik and Pantnagar via Jaipur one of the many new destinations. Post complete implementation of the current summer schedule, SVPI airport will connect 39 domestic and 19 international destinations with nine domestic and 17 international airline carriers.