HDFC marks 500th branch milestone in Gujarat
                                                      Plans to add 100+ branches by March 2023
   Expected to create about 1000 jobs
 BILKULONLINE
Ahmedabad, December 22:  HDFC Bank, India's leading bank has inaugurated its 500th branch in the state.  The opening of the new branch at Sindhu Bhavan Road, Ahmedabad, Gujarat makes it the first private sector bank in the state to touch this landmark. 
Addressing a press conference in Ahmedabad on Tuesday, Thomson Jose, the Retail Branch Banking Head Gujarat, HDFC Bank announced that the banks intends to increase its presence across Gujarat. It plans to improve its footprint across the metro, urban, semi-urban and rural locations in the state. About half its branches in the country as well as the state are located in the semi urban and rural areas.
In its firsts, the HDFC Gujarat has achieved several distinctions like making its presence in Gujarat's all 33 districts, including a branch in Dangs (Ahwa) which is usually not the choice of many banks as yet.  It runs an all women BPO at Kalol with 150 women working there. All of them have been selected from the same area.  
HDFC has the distinction of being the largest lender of advances only after the SBI in Gujarat, while it stands at third position to attract deposits. SBI and BOB are the first twos. 
HDFC Bank has rapidly expanded its branch network in Gujarat by opening 102 branches  in the past 5 years. The bank has already opened 25 branches in this Financial Year and plans to end the year by opening 100+ branches in the state by March 2023, which is expected to generate employment for about 1000 people. 
Speaking at the inauguration  Jose,  aid, "We are delighted to help contribute to the Gujarat growth story. The state's entrepreneurial spirit has spawned many successes especially in the MSME sector. Through our growing branch network and other initiatives, we plan to cater to this growth and contribute to the prosperity of the people of Gujarat."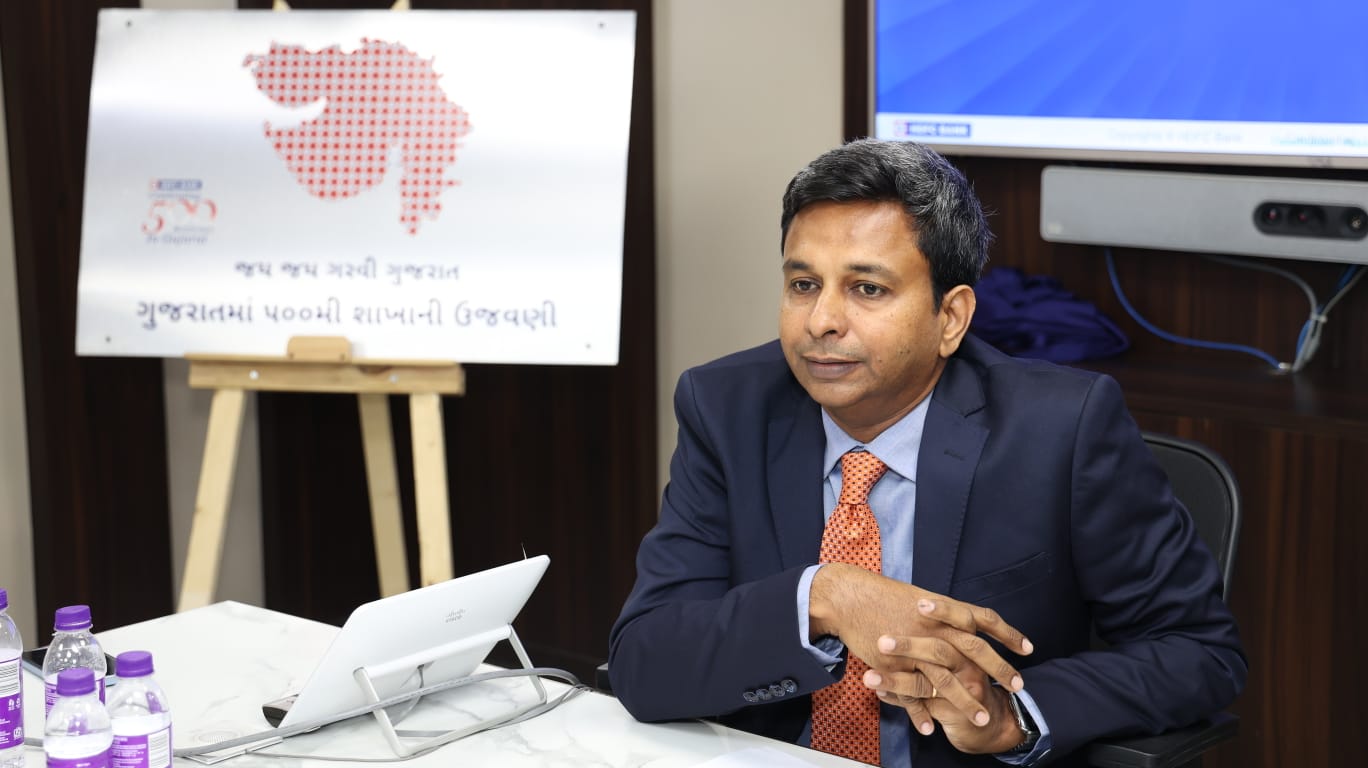 Thomson Jose, the Retail Branch Banking Head Gujarat, HDFC Bank
"All these years without making itself loud the bank opted to follow 'hare and tortoise' story morale. It continued to  serve and cater to the needs of its  existing customers and prospective customers a niche progress 
HDFC Bank's journey in Gujarat began in the year 1996 with the opening of its first branch at Navrangpura, Ahmedabad. The Bank boasts of serving an impressive number of 45 lakh customers in Gujarat. It lends to a host of sectors including agriculture, MSME's and renewable energy. It has a strong retail portfolio comprising car loans, two-wheeler loans, consumer durable loans, personal loans and credit cards.
Pearl Sabavala, Head, Gujarat Retail Management HDFC and other senior office bearers were also present at the occasion.