Jain spiritual leader Shri Vijay Ratnasundarsurishwarji's 400th book to be released at Sparsh Mahotsav
Lakhs are expected to participate in the grand celebration organised from January 15 to 26 to mark the momentous occasion
Ahmedabad, Jan 17: The 400th book written by Jain saint and Padma Bhushan awardee Shri Vijay Ratnasundarsurishwarji Maharaj will be released on January 22 at the upcoming Sparsh Mahotsav taking place in Ahmedabad from January 15 to 26.
Shri Vijay Ratnasundarsurishwarji has written many visionary books for the uplift of individuals as well as the society at large over the past five decades.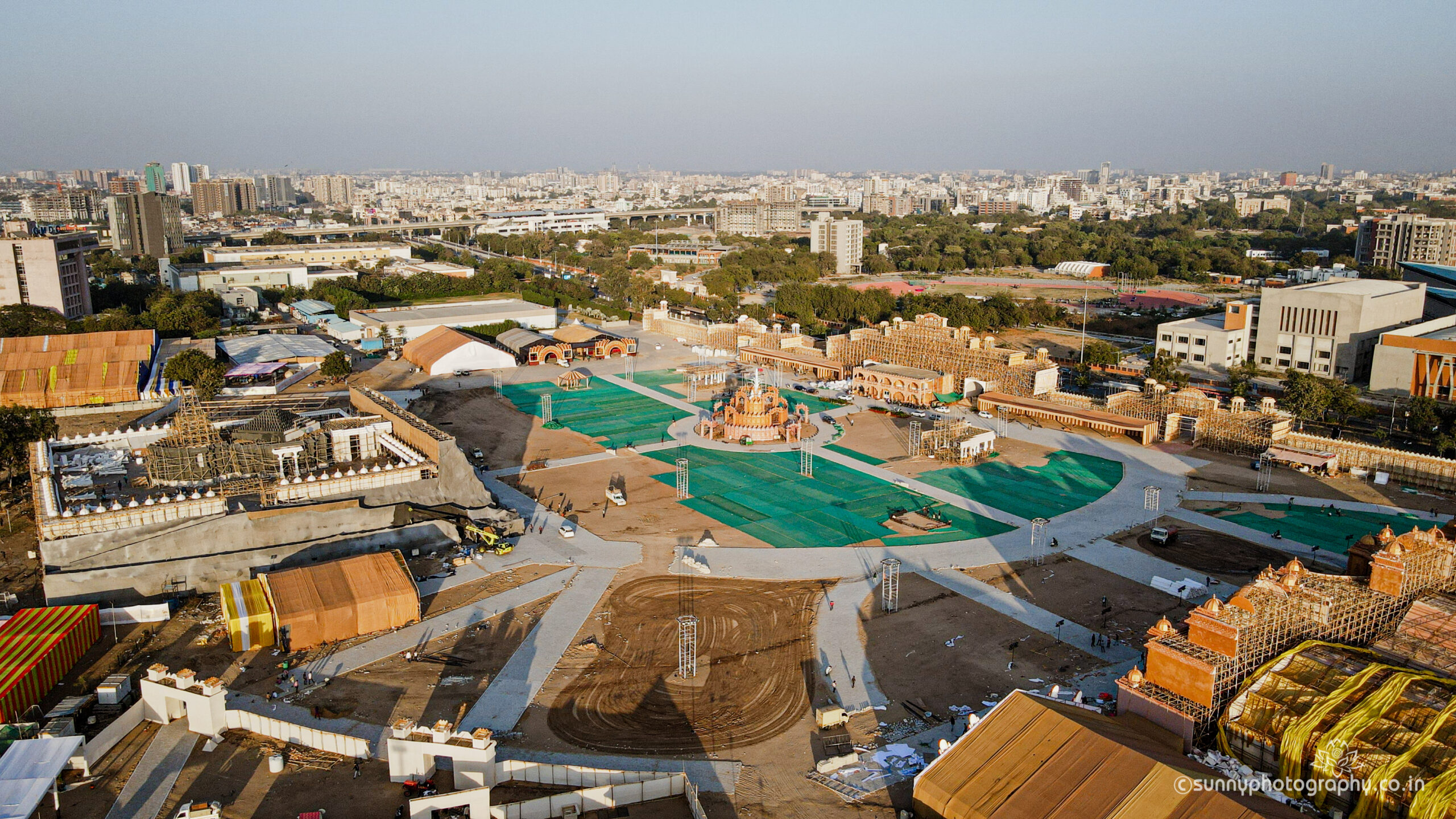 "Shri Vijay Ratnasundarsurishwarji Maharaj has already written 399 books on not just religion, but a variety of subjects including society, family, nation, finance, psychology, health, and more. They have also contributed a lot during Chaturmas in Delhi for culture protection, and women empowerment. The variety of subjects he has written on is unmatched by any author anywhere in the world which is a matter of great pride for all of us. The launch of his 400th book is a big occasion, and it is being celebrated accordingly. The Sparsh Mahotsav is a fitting event to mark the completion of the 4th century, i.e. the launch of the 400th book," said convener Palak Shah 
Sparsh Mahotsav will take place in an area spread of 40 lakh sq ft or 90 acres. The grandeur of the event will begin right from the entry to the venue. A 1,500 feet long and 70 feet high royal gate will welcome the visitors. An exact 100 feet replica of the famous Neminath shrine in Girnar will also be built at the venue.
To ensure the maximum number of people can benefit from the discourses of religious leaders and saints, a large tent that can seat 25,000 people at one time, will be built.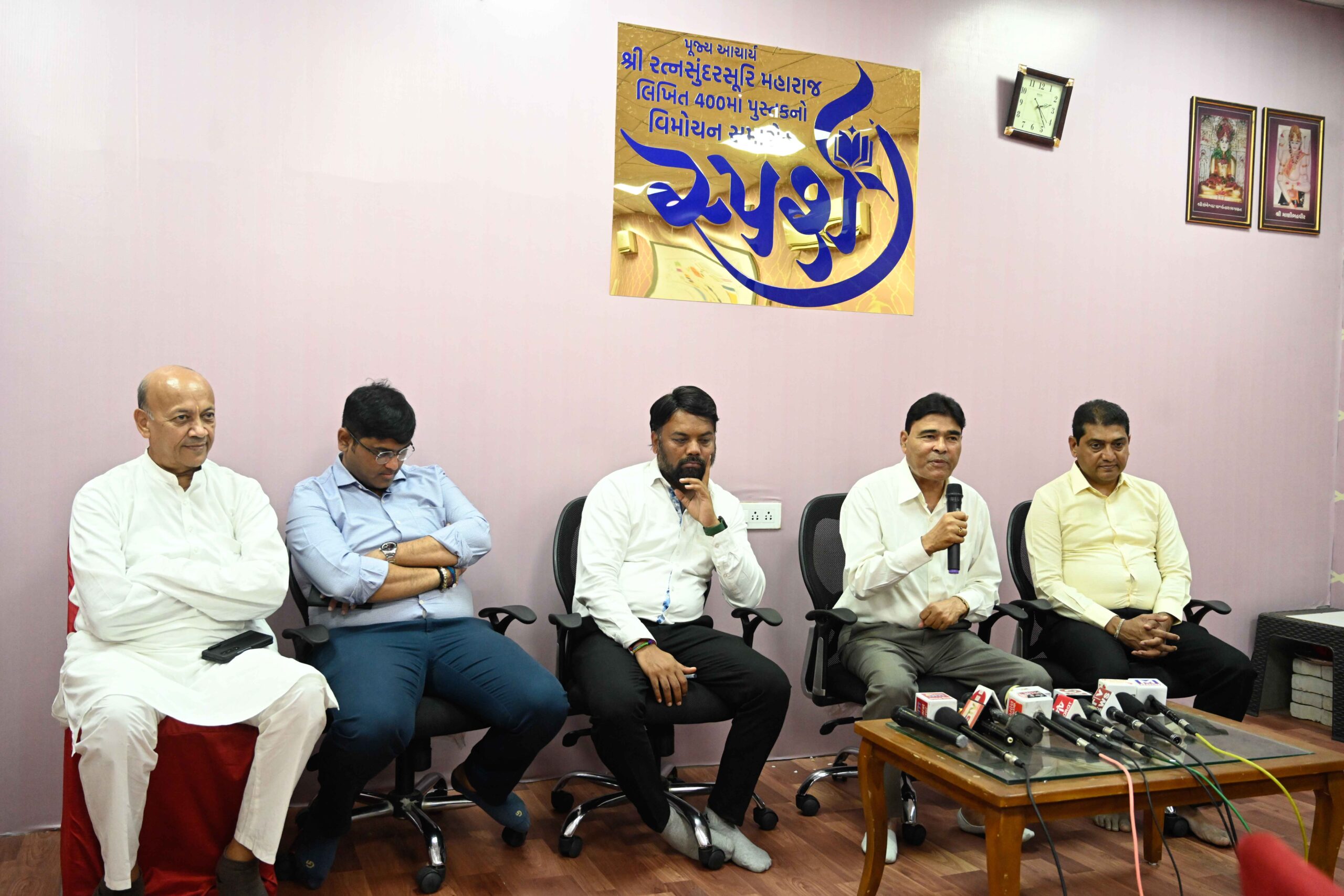 A glorious 100 feet tall Samavasaran, dignifying the divinity of Lord Arihant, will be one of the attractions of Sparsh Mahotsav. A golden temple of Goddess Laxmi and a temple of Goddess Saraswati will also come up at the venue.
A unique Universe of Understanding, comprising eight planets of family bonding, moral education, love, peace physical health, satisfaction speech, positivity, and spirituality will be another special attraction of the grand celebration.
A Ratna Safari, displaying the fabulous facts and memorable moments from Shri Vijay Ratnasundarsurishwarji's life will also come up as a part of Sparsh Mahotsav for the benefit of lakhs of devotees who will be taking part in the celebration of religion and culture.
Jewels of Jainism, a special show using 3D mapping technology, will also present a glimpse of the Jain religion before the audience. A fun zone, where learnings of Jain religion can be learnt in a simple way through various fun activities and the latest technology, is another attraction of the Mahotsav.
The Sparsh Mahotsav is an opportunity to showcase Indian traditions before the world. People from across India and the world, union ministers, chief ministers of different states, and dignitaries from various fields will take part in the event.