Gujarat Science City hosts "Science Carnival" from Feb 28 to March 4
BILKULONLINE
Ahmedabad, Feb 13: Science Carnival 2023 has been organized at Gujarat Science City from 28th February to 4th March, in which around 1 lakh students and visitors from all over Gujarat will participate and enjoy entertainment as well as knowledge.
Gujarat Council of Science City (GCSC) working under the aegis of Department of Science and Technology, Government of Gujarat is emerging as a popular and extensive medium for science education and dissemination.
Gujarat Science City has various world-class science theme base galleries such as Aquatic Gallery, Robotics Gallery, 3D IMAX Theatre, Hall of Space and Science, Planet Earth, Nature Park, Energy Education Park, Life Science Park and many more. The various galleries provide unique experience to all age peoples and to create scientific temper to young minds. Therefore, Science City is becoming world-class science destination for all age peoples.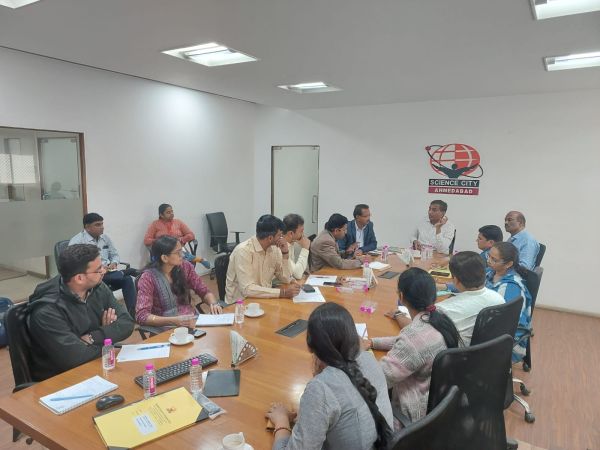 As large scale science popularization platform, GCSC organizes five days prestigious Science Festival from 28th Feb to 4th March 2023 with a series of scientific activities and programmes involving scientific organizations, school and college students, eminent scientists and faculties of the state and country.
The Science Carnival 2023 includes scientific exhibition, sound & light show, 3D Rangoli show, planetarium show, science Magic show, popular science lecture, hands-on activities, science workshops, science demonstrations, sky observation and guided tour to science theme base pavilions. This event could provide a real platform for the budding scientists to make their career and profession in science. The five days Science Carnival will be visited by more than 100000 students and visitors in Science City.