Next 10-15 years is a Golden Period for ceramic industry of India despite its own challenges: Ceramic Industry leaders
Indian Ceramics Asia 2023 opens door to 250 exhibiting brands
including Europe, China, UAE
BILKULONLINE
Ahmedabad, Feb 15: Ceramic tile making and selling are both close to the heart and pockets of Gujarat's Morbi businessmen and workers. Several traders, manufacturers, buyers and sellers from across India and abroad including Europe, China, UAE are found showcasing their skill and product at the 17th 'Indian Ceramics Asia' Exhibition.
Spread on a 12000 sq mt space in Gandhinagar, Gujarat, 250 plus exhibitors are displaying their products and services for an expected 8000 footfall between 15th and 17th February.
Indian Ceramics Asia is India's leading annual trade fair for the ceramic and brick industry. This year's fair accommodates leading companies such as Hindalco Industries, HLT Industry, Imerys Ceramics India, Aditya Birla Group, Keda Industrial Group, Lamberti India, Modena Technology, Monte-Bianco Diamond Applications, Prism Johnson, Project Engineering SRL, Sacmi Engineering, Sukaso Ceracolors, System Ceramics India, and many more.
On the display visitors will find a wide range of ceramics and brick latest machinery, high-quality raw materials, analysis and laboratory equipment, technical ceramics, equipment for storage, materials that are used in ceramics and bricks industry.
"Next 10-15 years is a Golden Period for ceramic industry of India despite its own challenges" observe the Ceramic Industry leaders.
With regards to international participation, the Association of Italian Manufacturers of Machinery and Equipment for Ceramics (ACIMAC) will bring some of the leading Italian brands to the Italian Pavilion.
"Indian Ceramics Asia 2023 the only B2B trade fair and exhibition for the Ceramics Industry. It is only platform to source Ceramics Raw Material, Machinery, suppliers and technology, meet new and existing customers. It will provide you with an opportunity to meet new and existing customers actively looking for new suppliers, or looking to assess the current progress of existing projects. Knowledge-rich conferences, Buyer-Seller meetings, and ceramics job fair are the attractive features of the exhibition" said Kirit Patel.
Manufacturers, designers, suppliers, traders and distributors, screen printing experts, transportation professionals, tiles and mosaic executives, machine handlers, surface treatment experts and packaging professionals, Safety executives, decorators, varnishing experts and ceramic artists are among several types of expected visitors to the fair.
Co-positioned with iBaRT and ETC Expo wherein iBaRT focuses on the niche industry of brick and roof tile and ETC Expo concentrates on the dynamic field of technical and advanced ceramics. The fair is being organized by Messe Muenchen India and Unifair Exhibition Service Co. Ltd.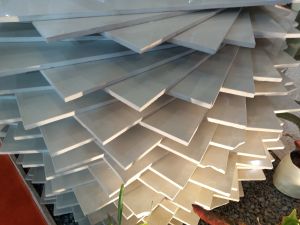 Indian ceramic industry ranks third in the world in terms of production. Though there are several large companies in the ceramics sector, the industry is majorly dominated by unorganized players with approximately 60% of the market share belonging to the SMEs. The Rs. 26,500-crore Indian ceramic tile industry is expected to grow at a CAGR of around 9 per cent in the next few years.
India Ceramics Asia 2023 continues its strategic partnerships in the interest of the ceramic and brick segment. It receives immense support from Indian Council of Ceramic Tiles and Sanitary ware (ICCTAS), All India Brick & Tiles Manufacturers Federation (AIBTMF), All India Pottery Manufacturers' Association (AIPMA), Federation of Ceramic Industries Panchal Ceramics Association Vikas Trust, Central Glass & Ceramic Research Institute (CGCRI), ACIMAC, The Sri Lanka Ceramics & Glass Council, Indian Ceramics Society, Bangladesh Ceramic Wares Manufacturers Association (BCWMA), Morbi Ceramics Association, and Chemical and Allied Products Export Promotion Council (CAPEXIL). The show is strategically located in Gandhinagar, Gujarat to attract manufacturers from Morbi, the ceramic city of India.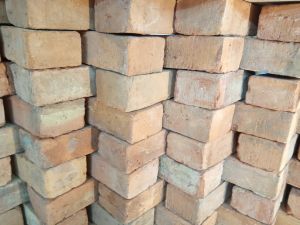 Profile of exhibits range include raw materials and additives, production materials and ancillaries, Storage Conveying, Feeding/batching, Weighing, Crushing, grinding, milling, shading, separation, Mixing, blending, shaping, glazing, decorating, surface treatment, Heat treatment, Digital Inks, Digital printing & Technology, Measurement and control, Analysis and laboratory equipment, Plant construction, engineering, Dust extraction, filtering, handling, packaging, automation, Tools, spares, replacement parts, protection of the environment, technical ceramics, components/ services, Research and training, technology transfer, Trade and specialist literature, associations and organizations .
About their continuing partnership with Indian Ceramics Asia, Vijay Aggarwal, Chairman, Indian Council of Ceramic Tiles and Sanitary ware (ICCTAS), says, "The Indian ceramic industry is on an upward trend, and this trade fair offers the right platform to discover global technologies, network with the industry, and exchange knowledge and ideas. We are looking forward to more interesting discussions and unlocking of commercial value at this edition of Indian Ceramics Asia."
Regarding the adoption of global technologies, Mukeshbhai Kundariya President (Vitrified Tiles Division) – Morbi Ceramics Manufacturers Association says, "Ceramics manufacturing and processing is a highly energy intensive process, and adopting energy efficient machinery is a top priority for the industry. Hence, we are looking forward to more efficient technology solutions and ideas on how to widely promote these technologies in our local industry."
Regarding the importance of Indian Ceramics Asia 2023, Bhupinder Singh, CEO, Messe Muenchen India, says, "The Indian ceramics industry has the potential to be the largest producer in the world, backed by a rise in exports and increasing construction activity in the country. The future growth and prosperity of this industry depend on the fast adoption of globally competitive technologies, manufacturing and processing equipment that are compatible with renewable energy sources, and cost- effective methods to reduce the carbon footprint of the supply chain. Indian Ceramics Asia is the only trade show in India catering to the ceramics, brick, and allied sectors covering the entire spectrum of the industry from raw materials to innovative technologies. This is a vibrant trade fair that presents comprehensive solutions, buyer- seller forum, job fair, and conferences that focus on advanced machinery, energy efficiency and environmental sustainability. All these and more create a robust ecosystem to enable meaningful handshakes and unlock business opportunities for all ceramics and brick industry stakeholders."
Ken Wong, General Manager, Unifair Exhibition Service Co., Ltd., says, "Initiatives like Make in India attract global manufacturers and encourage them to produce indigenous products and export them. On this front, Indian Ceramics Asia has established itself as the meeting hub for ceramic stakeholders and end-user communities from all around the globe, creating excitement and opportunities. Backed by Ceramics CHINA, the most influential and important ceramics exhibition, we are looking forward to a successful edition of Indian Ceramics Asia 2023, which allows local and international visitors to directly engage with manufacturers and suppliers to witness the latest technologies & machinery and advanced raw materials on offer."
Haresh Bopaliya the President of Morbi Ceramic Manufacturers Association observed that "tiles range from 2 Rs per feet to 200 Rs and more now and the trend of small tiles has been taken over by the big tiles. The digital print and designs are a rage to select".
Dr Robert Schonberger, the Exhibition Director from Germany also shared the dais. He appreciated the efforts of Gujarat manufacturers of tiles and bricks. He said there was a thrust of saving energy, opting for alternative ways and means to enhance the industry adopting new technologies and innovative practices.
A directory consisting of the details of ceramic, brick, raw material manufacturers of the industry was also unveiled at the occasion.