CMD S Ramann profiles SIDBI journey as 'stupendous' and vows to do much more to reach out to the last man on the entrepreneur's' list
'Swavalamban Mela' in Gujarat showcases the art and skill of small entrepreneurs to
medium sized business ventures and MSMEs
BILKULONLINE
Ahmedabad, Feb 20:  In his maiden visit to Gujarat and attending of 'Swavalamban Mela', Sivasubramanian Ramann, Chairman & Managing Director of SIDBI observed the fair to play an important role. It was organised during February 16-20, 2023, at Ahmedabad Haat.
Continuing its promotional & developmental initiatives, SIDBI (Small Industries Development Bank of India) has been organizing 'Swavalamban Melas' across the country for the benefit of micro and small artisans. "The basic objective of organizing such Melas is to give a platform to these small artisans to display their products and skills and sell their products. It thereby provides encouragement and facilitates a direct contact with the buyers. Sanjay Gupta, General Manager SIDBI, Ahmedabad said.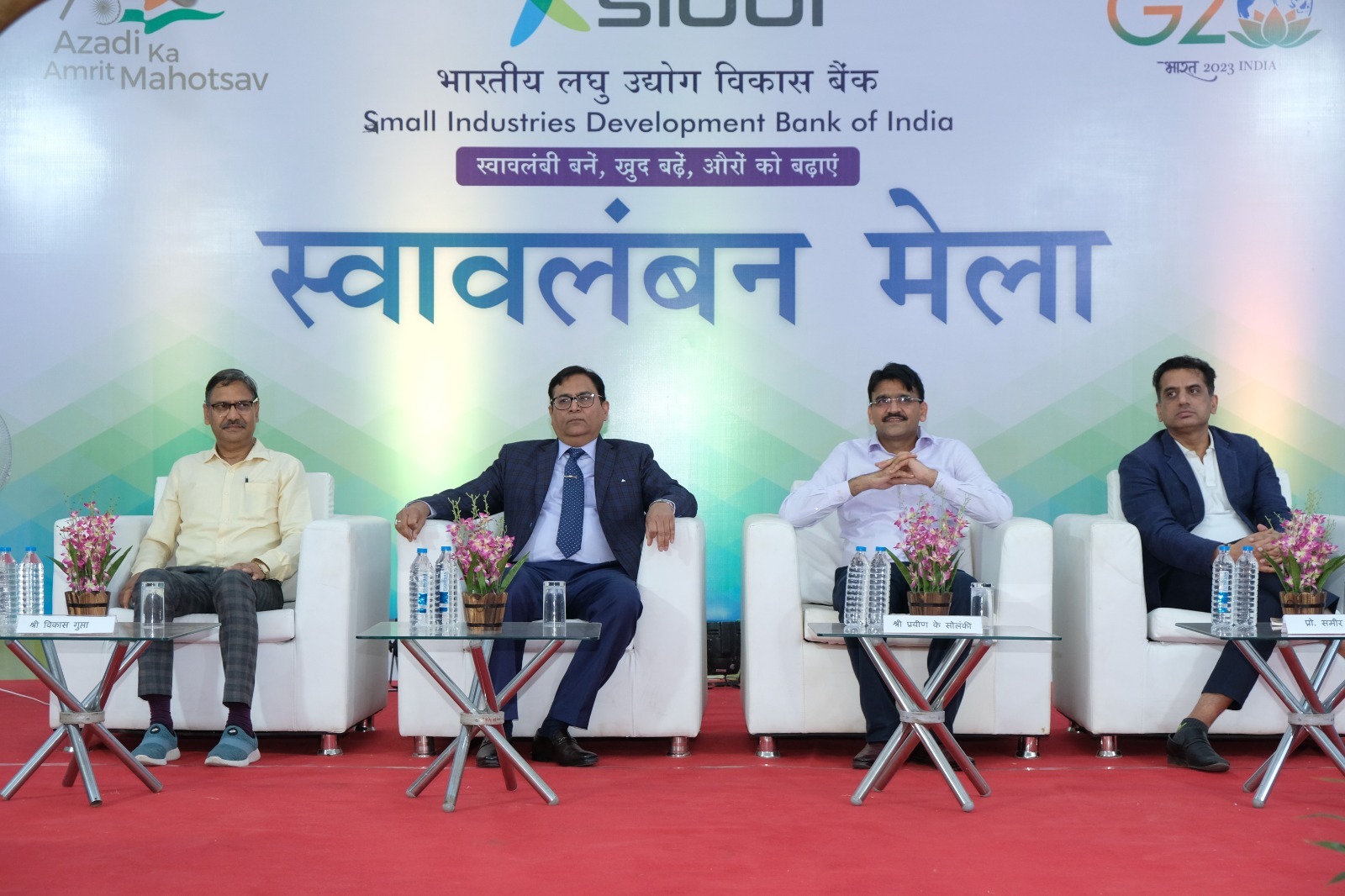 Portraying the journey of SIDBI in the last decade and more, Ramann highlighted that "SIDBI's performance has been stupendous in the last decade. SIDBI is an All-India Apex Financial Institution created by an Act of Parliament for Promotion, Financing and Development of Micro Small and Medium Enterprises (MSMEs). Although we are not a bank but we lend to the lenders and thus help paint the success stories of our small and medium entrepreneurs."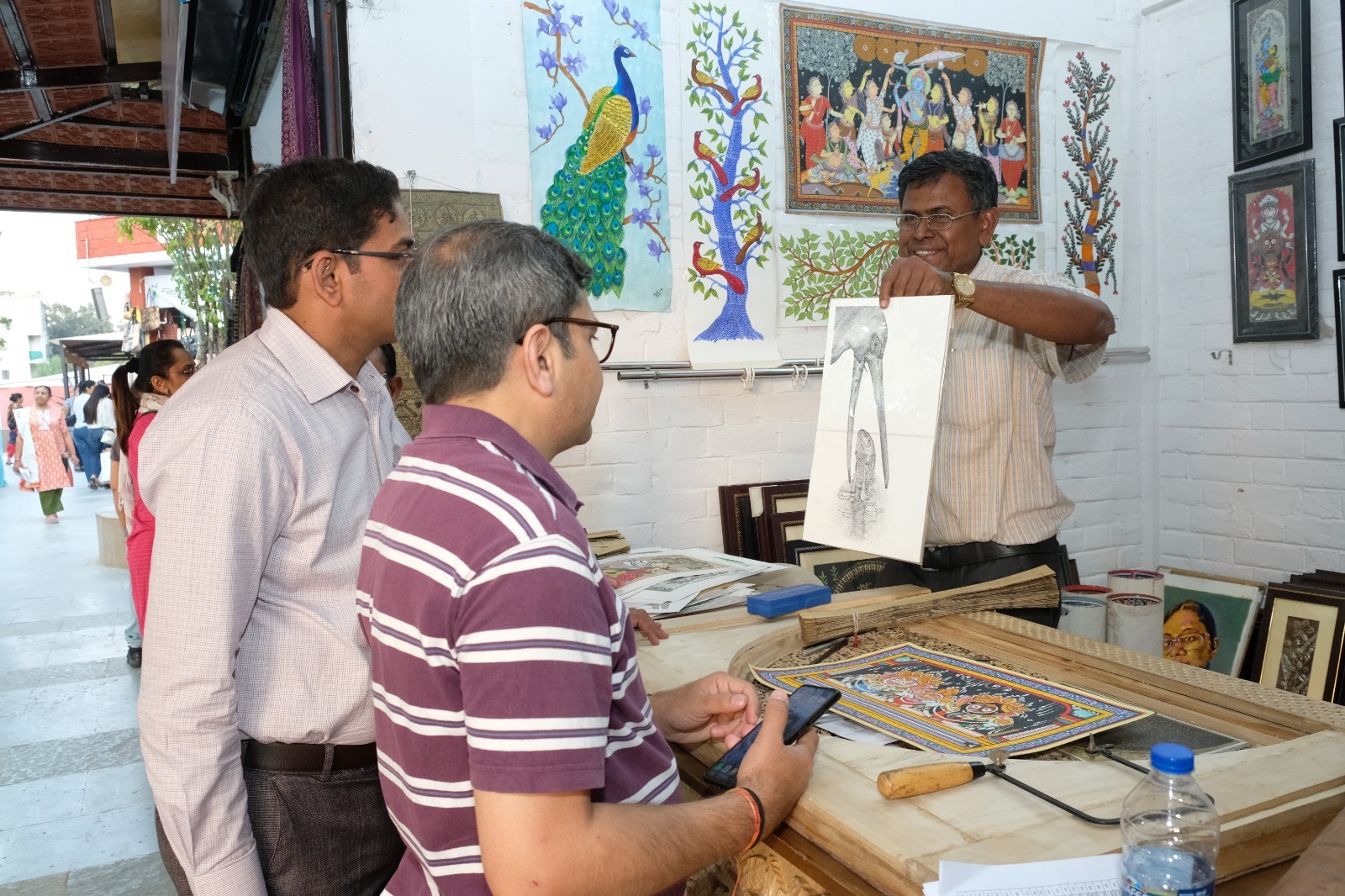 SIDBI chief elaborated the efforts of his company when he said "SIDBI is mandated to serve as the Principal Financial Institution for executing the triple agenda of promotion, financing and development of the MSME sector and coordination of the functions of the various Institutions engaged in similar activities. It was established in 1989, through an Act of Parliament. SIDBI is one of the four All India Financial Institutions regulated and supervised by the Reserve Bank of India; other three are India Exim Bank, NABARD and NHB".
Ramann said "it is a long way to go and we propose to introduce several new and innovative systems and services for our countrymen's start up projects and small to very small enterprisers also. We hope to reach our lending to Rs 81 lakh crores by 2026.  We plan to help incubation centres , small companies, students, NGOs and so on thus we want to cater to the needs of far flung enthusiasts of business in tier four and tier 5 cities also".
" 'GST Sahay' is being floated to address the need of unsecured invoice base financing. For, SIDBI does it and banks do not do it.  'MSME Vyapar Credit Card' was also on the cards of SIDBI subject to the wait of government subsidy credit guarantee."
Replying to the queries of media persons, Ramann said that "Business wise Gujarat is the biggest state for SIDBI with Ahmedabad and other nine branches here. There are a total of 81 branches of SIDBI spread all across the country" he informed.