CA (Dr) Anjali Choksi creates history – becomes the First Woman Chairperson of ICAI
BILKULONLINE
By: Rafat Quadri (editorbilkul@gmail.com)
 Ahmedabad, Feb 22: Breaking the record of past 62 years, CA  (Dr) Anjali Choksi gets elected to be the first woman chairperson of the Western Indian Regional Council (WIRC) of ICAI.
The Institute of Chartered Accountants of India (ICAI) is a statutory body established by an Act of Parliament, viz. The Chartered Accountants Act, 1949 (Act No.XXXVIII of 1949) for regulating the profession of Chartered Accountancy in the country.
CA Anjali, 41, was earlier elected as the Treasurer of the ICAI (Ahmedabad branch) in 2019, since then, there was no looking back for her. Fraternity members  acknowledged the talented new woman leader of ICAI at Ahmedabad.
Describing CA Anajali as an extra ordinary smart, disciplined professional and a warm person CA Nirav Choksi, former Chairman of ICAI, Ahmedabad applauded the leadership skills of CA Anjali. Nirav happens to be the life partner of Anjali. A small function was organised  at ICAI premises in Ahmedabad on this occasion where parents of Anjali Manubhai and Geeta Mistry remained present and blessed their daughter. Young children of Anjali, Vrishti and Krishi were delighted to see their mother being showered with applauds and flowers.
The new team under CA Anjali as Chairperson comprises of CA Sunil Sanghvi as Vice Chairperson, CA Abhinav Malaviya as Secretary and CA Rinkesh Shah to be the Treasurer of ICAI Ahmedabad.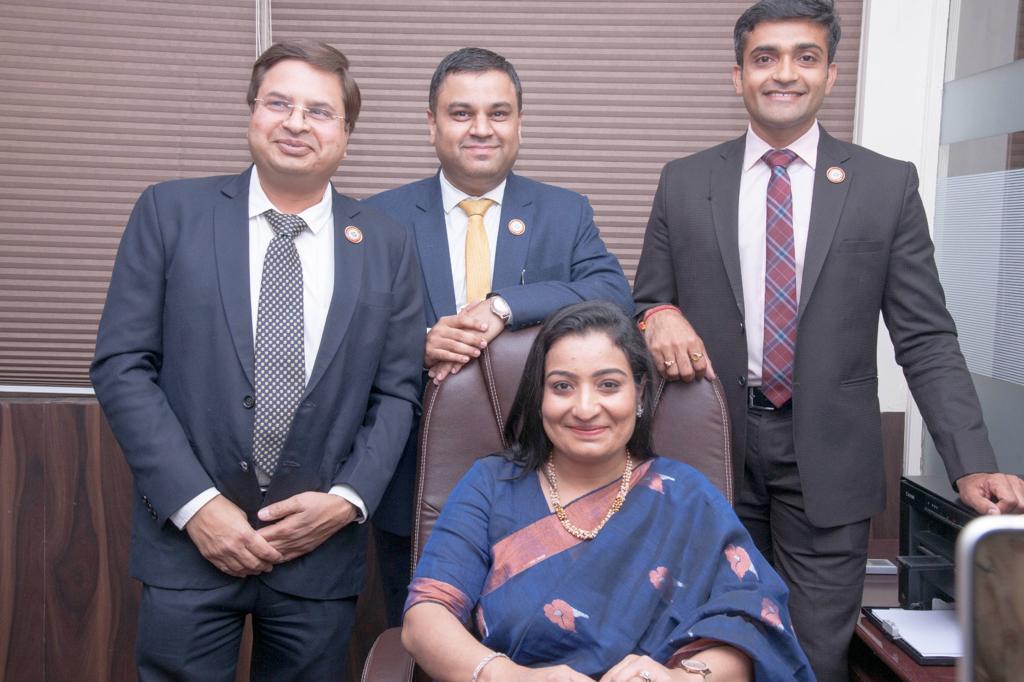 In her 'To Do' list CA Anjali has many firsts, especially for the women fraternity. Speaking to Bilkulonline, CA Anjali said "we will offer a 10 per cent discount in the fee for all aspiring girl students into our fold. Idea is to encourage the girls to come forward and select the career of chartered accountancy. Flexi hours for women professionals in our field, health and fitness driven activities are other few steps that we want to initiate."
Inculcating the culture of research and reading among members and students, organising seminars on new emerging opportunities, financial and tax literacy drives, initiating advisory and help desks, undertake philanthropic activities for the betterment of the society were some of the top priorities of the new team of ICAI at Ahmedabad.
Interestingly, as the epic body of the Chartered Accountants of the country (ICAI) enters its 75th year, Ahmedabad's CA Aniket Sunil Talati becomes the second youngest President of ICAI. In this year itself the ICAI premises is likely to be shifted to Iconic ICAI Bhawan in Chanakyapuri area of Ahmedabad.