'Insurance ka Doctor' Bhargav Thakkar takes health insurance to next level with his expert advice and training
Bhargav Thakkar's 'Acumen Advisory'  to train aspirants of insurance advisory
BILKULONLINE
By Rafat Quadri
Ahmedabad, June 23: When a marketing and sales professional knows his subject well and is himself truly convinced about the products and policies he is dealing in, he delivers the best results, for the beneficiary and himself.
Meet Bhargav Thakkar. He is an Insurance Advisor who has an impressive portfolio to boast after completing 17 years of his journey as a successful Health & Life Insurance advisor.
Taking a big leap, on 26th June, he is set to inaugurate a plush 1300 sq. ft. office and training centre in a prominent location of Ahmedabad. Respected names in the industry, Ankur Kharbanda , CDO National officials on NIVA BUPA Health Insurance and  Ishwar Dutt Sharma, CDO of National Head of Developed Markets will remain present at the function.
The presence of such senior officials at the Inaugural function explains the passion, commitment, strong collaboration and a bond that Bhargav has been able to create with a national organization of such repute. Besides Max Life Insurance and Niva Bupa Health Insurance, Bhargav Thakkar's Acumen Advisory also has plans and policies of Bajaj Allianz General Insurance, Tata AIG General Insurance, Go Digit General Insurance, and Tata AIA Life Insurance as part of his portfolio. 
Popularly named as 'Insurance ka Doctor' amongst the financial circles and his clients, Bhargav Thakkar shares his commitment towards the field where he has been working. He says "I have seen death from close quarters … right from my own Mother to others. The pain and struggle to attend a patient suffering due to meeting the expenses by different arrangements adds to the pain and agony manifolds in the absence of an adequate health and life insurance cover. Fully convinced with the importance of insurance I learnt and equipped myself with the knowledge and started my journey of selling insurance within my close circle, which today stands at a strong 700, spread pan India".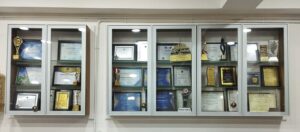 Best thing about Bhargav is his keeping himself abreast with the latest advancement, techniques and systems related to his industry and living patterns and lifestyle of the people in these changing times. Then he plans meticulously his way of introducing and ultimately selling the 'Right Insurance to the Right person at a Right time' as a Right consultant. This he achieves with lot of hard work, dedication and systematic networking. He uses social media, service organisations like Lions Club and alike to get connected with variety of professionals and entrepreneurs. "This does not mean that my clients are all rich and well to do, but, even small time vendors, washer man to my grocery wale bhai they are also my worthy clients" reiterates Thakkar.
Started as a trainee and now a Trainer Mentor having trained more than 700 new advisors on Max Life Sales and IRDA Trainings Bhargav has been recognized with the 'Club Qualification' for more than 100 times.
Sharing his upcoming Plans and future opportunities in Insurance Sector Bhargav Thakkar told BILKULONLINE "the demand for Health and Life Insurance in India is expected to rise significantly in the future. Factors such as growing awareness about insurance, rising healthcare costs, and increasing disposable income are likely to contribute to this demand. Additionally, the COVID-19 pandemic has highlighted the importance of insurance coverage, further driving the demand for health insurance".
"Technology will play a crucial role in shaping the future of the insurance industry. The adoption of digital platforms, mobile applications, and artificial intelligence (AI) will simplify the insurance process, making it more accessible and convenient for customers. Insurtech companies are likely to emerge, offering innovative solutions such as personalized policies, real-time risk assessment, and improved customer service through automation" adds Bhargav.
Bhargav insists that "with advancements in data analytics and AI, insurance companies will have the ability to gather and analyze vast amounts of customer data. This will enable them to offer more personalized and customized insurance products tailored to individual needs. Customers can expect policies that align closely with their health conditions, lifestyles, and preferences".
"There will be a shift towards preventive health measures, and insurance companies may encourage policyholders to adopt healthier lifestyles. Insurers could offer incentives such as lower premiums, rewards, or discounts for policyholders who engage in activities that promote wellness, such as regular exercise, healthy eating habits, and preventive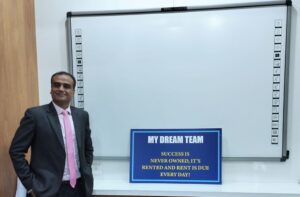 screenings" explains the insurance trainer Bhargav.
Health technology or HealthTech innovations are likely to integrate with insurance services. Wearable devices, telemedicine platforms, and health monitoring apps may become more commonplace, allowing insurers to collect real-time health data and offer personalized policies based on individual health metrics.
Microinsurance, which provides coverage to low-income individuals and families, is expected to gain traction in India. Insurers may introduce affordable and easily accessible insurance products targeted at underserved segments of the population, thereby promoting financial inclusion and social security.
The Insurance Regulatory and Development Authority of India (IRDAI) is likely to introduce reforms and regulations to foster innovation, customer-centricity, and transparency in the insurance industry. These reforms may focus on streamlining processes, protecting customer interests, and ensuring sustainable growth of the sector.
"Yet, The actual future of the Health and Life Insurance industry in India may differ from these projections, as it is influenced by various external factors, market dynamics, and regulatory changes" observes Bhargav Thakkar.
"Time and health are two precious assets that we don't recognize and appreciate until they have been depleted"
(Rafat Quadri can be contacted at editorbilkul@gmail.com)