Yusuf Ali Chairman of Lulu Group plans to invest Rs.3,500 cr in Telangana
Hyderabad, June 27: UAE-based retailer Lulu Group, which is all set to enter Telangana with its first Lulu Mall and Hypermarket, plans to invest Rs.3,500 crore in the state over the next five years.
Lulu group Chairman Yusuff Ali told a news conference here on Monday that Lulu Mall and Hypermarket in Hyderabad is likely to be inaugurated in August.
He said that the first project in Hyderabad is part of Rs. 500 crore investment that Lulu committed to the state.
With an investment of Rs 300 crore, the 5 lakh square feet mall will offer international shopping experience to the people of Hyderabad and its surrounding areas.
Earlier known as Manjeera Mall, it will be rebranded as Lulu Mall. It will host a mega Lulu Hypermarket with more than 75 local and international brands, 5 screen cinema with a seating capacity of 1,400, multi cuisine food court, and children's entertainment centre.
Located at Kukatpally, the mall will generate employment for more than 2,000 personnel.
Lulu Hypermarket will offer an extensive range of fresh produce and grocery and will have separate sections for fashion, home appliances, electronics, mobiles, IT, and lifestyle products under the brand names, 'Lulu Fashion Store' and 'Lulu Connect.
There will also be special sections to support and promote the local Telangana based agricultural and trade sectors, to further boost the employment opportunity for local youth.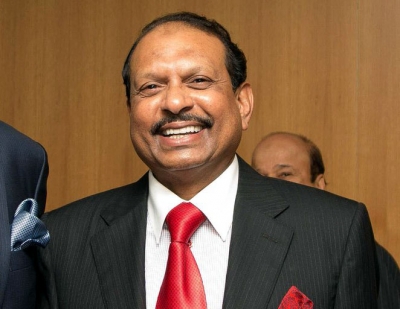 The Lulu Group will make an additional investment of Rs. 200 crore in an export-oriented modern integrated meat processing plant at Chengicherla with a production capacity of 60 tonnes per day. The project will generate employment for more than 2,500 people. Commercial operations are expected to start at the facility in the next 18 months.
Yusuff Ali said that Lulu Group's investment in the state is the outcome of several discussions and an MoU it signed with the government of Telangana during industry minister K.T. Rama Rao's visit to the World Economic Forum last year in Davos.
The Lulu Group also plans to invest another Rs 3,500 crore in Telangana over the next fives, including Destination shopping mall in Hyderabad with the investment of Rs 2,000 crore and Mini malls on the outskirts of Hyderabad and other major cities and towns in the state with an investment outlay of Rs 1,000 crore.
Lulu group also plans an agriculture sourcing and logistics hub near the Hyderabad Airport for facilitating exports and promotion of local Telangana produce across India and the world.
Other plans include a seafood procurement and processing center to support the fishing industry.
Rama Rao welcomed the investment and hoped that this will boost tourism in Telangana.
Hyderabad is the sixth city after Kochi, Thiruvananthapuram, Bengaluru, Lucknow, and Coimbatore where the group has its presence.
With its more than 250 Hypermarkets and 24 shopping malls across 22 nations, Lulu Group has been expanding rapidly in India with investments in food processing and retail projects in Ahmedabad, Chennai, Srinagar, Greater Noida, Varanasi.
Lulu Group under the Chairmanship of Yusuff Ali MA is headquartered in Abu Dhabi, has been known as a trendsetter of the retail industry in the Middle East and North Africa region.
It operates over 250 hypermarkets and supermarkets and is immensely popular with discerning shoppers across the GCC, Egypt, India, Indonesia, and Malaysia.
It also employs more than 65,000 strong workforce from 42 different nations, and has an annual turnover of $8 billion globally.