53% of MICA's new batch across all programmes are FEMALES
Of the 235 students across all three programmes – PGP, CCC, and FPM, 125 are female students
*Highest number of students are from Maharashtra (51), Delhi (24), West Bengal (22), Uttar Pradesh (22)
*The average age of students is between 19-28.
*52% of the batch have prior work experience
*The institute has students from various disciplines like Pharma, Architecture, Dentistry, Design, Law, and Finance
BILKULONLINE
Ahmedabad, June 30:  MICA, Ahmedabad – India's premier management school for Strategic Marketing and Communications continues its trend of equating gender ratio across all its programmes for the incoming batch of 2023-24. This year, the institute has not only recorded an equal number of females enrolling for its programmes but also recorded an increase in its percentage.
Fifty-three percent of the incoming batch across all three programmes ~ flagship PGDM-C and PGDM, Crafting Creative Communications (CCC), and Fellow Programme in Management (FPM) are females, whereas 47% are male students. Of 235 students across all three programmes, 125 are female students, whereas 110 are male students.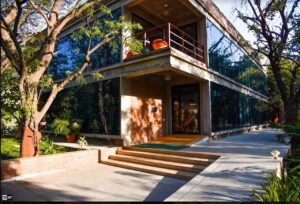 Dr. Shailendra Raj Mehta, President & Director of MICA, said, "MICA is recognized as the most gender-diverse B-school in the country with a gender ratio of 50: 50 at most times. Admissions at MICA is a merit-based, transparent process. We take pride in our uniquely designed entrance test, MICAT, which tests analytical and creative skills, attracting more female students without any preference or quota."
The institute further continues its established legacy of drawing a diverse group of learners. The new batch has students from Pharma, Architecture, Design, Law, Finance, and Dentistry, apart from Arts, Commerce, Technology, and Sciences.
Delving into the trend, Prof. Ruchi Tewari and Prof. Taral Pathak, Co-Chairs of Admissions at MICA, said, "With every passing year, students who aspire to get into MICA are academically more sound and interestingly more sensitive too. They express a high sense of compassion for social and ecological issues and have tried creative ways to solve them. This year, several of them have been a part of the start-up eco-system, where they have either had their own start-ups or worked in start-ups. We are sure that the interplay of diversity in all facets especially work experience will offer a rich learning experience."
Batch classification:
The current PGP batch of 204 students has 101 male students and 103 female students. About 80% of the PGP class comprises students in the age group of 21-25 years. Of 204 students, as many as 52 percent come with prior work experience. Thus, the quantum of fresh-out-of-college students in the batch is 48%. The PGP batch comprises 32% engineers, 13% Commerce graduates, 10% from Sciences, and 9% from Arts.
For the CCC programme, 79% of the batch are girls. Around 70% of the total batch comes with prior work experience. The FPM batch has three female scholars out of a total of 7 scholars. The FPM scholars comprise in the age group of 24-34 years.