The first ISO fashion and luxury exhibition company 'Hi Life Exhibitions' arrive to offer you the best on July 28-29
Ahmedabad, July 28: India's top lifestyle exhibition is making waves in Ahmedabad at hotel Grand Bhagwati on two days of July 28-29.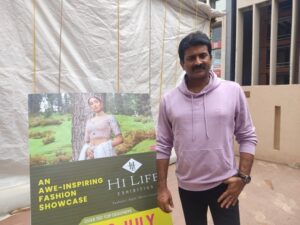 Country's first ISO 9001:2015 certified fashion and luxury exhibition company 'Hi Life Exhibitions' is a signature fashion, lifestyle & luxury exhibitions company in India. With an ever-expanding pan India presence, it is the leading organizer of world class exhibitions for the discerning few who settle for nothing but the finest. At display stand the mesmerising  latest collections from renowned designers, go and grab your choice of purchase.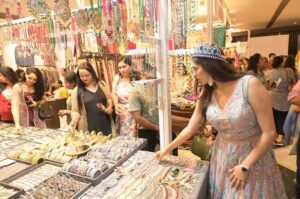 Hi Life Ahmedabad was launched with glam and glitz by Shibani Roy, Mrs India Queen 2023 and other celebrities in the presence of Aby Dominic, MD & CEO, Hi Life ! Come and shop from India's top designers. Shop the finest Designer Wear, Jewellery, Accessories, Luxury, Home Décor and more.
that will create waves in the fashion world. Explore Hi Life Ahmedabad, an extraordinary shopping experience, featuring the finest Designer Wear, exquisite Jewellery, stunning Accessories, Luxury, beautiful Home Décor, and much more. Exclusively on the 28 & 29 July at The Grand Bhagwati, Ahmedabad. 
Hi Life Exhibition catering to Fashion, Style, Décor and Luxury will be on display and sale on July 30-31 at hotel, Novotel- Juhu, Mumbai.