Nephrologist Strike in Gujarat: Status Quo continues
Gujarat's 280 dialysis centres operational round the clock
BILKULONLINE
Gandhinagar, Aug 16 :  In response to the ongoing strike by nephrologists in Gujarat from August 14 to 16, the state government has taken the decision to extend the operating hours of all 280 centers under the A-One Dialysis Programme across all talukas until late in the night.
The A-One Dialysis programme currently operates across the state with 280 centres, facilitating approximately 4 lakh free dialysis procedures annually.
The Institute of Kidney Diseases and Research Centre (IKDRC) Ahmedabad, which serves as the nodal agency for the programme, has issued a directive ensuring that no patient requiring dialysis should encounter any difficulties during this period.
This move comes as a response to the protest by nephrologists throughout Gujarat who have refrained from providing dialysis services to PMJAY (Pradhan Mantri Jan Arogya Yojana) patients for a duration of three days.
The protest is aimed at opposing the reduction in the dialysis rates provided to private hospitals under the PMJAY scheme.
Dr Shailesh Anand, General Manager of the National Health Authority – PMJAY while speaking to BILKULONLINE
said "Health Minister as well as Health Commissioner met the delegation of nephrologists in the last one month and had assured them to look into their pleas. However, they chose to go on strike.
"As such we have not found untoward rush and issues arising due to the strike by nephrologists. We are aware that many of them who are not associated with the Association are continuing with the work. Hardly four to five of the patients approached us who had to pay . 1475 calls were made by our team to the patients. All of the patients were being treated properly and there is no problem that they faced. However, some nephrologists who are associated with the Association chose to treat for free skipping the PMJay relief factor.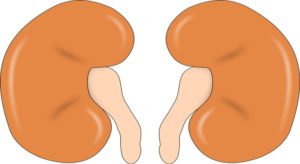 Meanwhile we have contacted all the routine patients of kidney treatment and spoke to them, provided them with the location of the nearby kidney centre and phone numbers etc. We have received  just four to five calls on toll free number. Most of the hospitals have not refused to treat, which is good and we can say that there was no harassment to the patients as such.  
Now that the government department and authorities are busy in G20 meetings and attending dignitaries of over 30 countries. It is not a right time to raise such issues. Government has been hearing to their demands and perhaps they should wait and watch out for meetings ahead."  
However, The Nephrologists Association and Forum had a clear and loud call to the government to look into their demand judiciously and not to ignore them. In a fresh press release issued by them they had to say as mentioned under;
Government misleading the people in Gujarat's issue of dialysis : GUJARAT NEPHROLOGY ASSOCIATION(Nephrology Forum,Ahmedabad,Gujarat)
"Dialysis under PMJAY was closed from 14th to 16th August by Gujarat Nephrology Association in protest against the reduced rate of dialysis under PMJAY scheme. On Monday, a large number of patients also went to collector offices in all cities to present this issue.
Nephrology association feels that the Gujarat government is not taking this issue seriously in the situation that has arisen after the changes made in the dialysis package.
Yesterday, the private doctors gave the dialysis treatment free of cost to patients at their own expense, with a humane approach. Hence no patient has been harassed and forced to undergo dialysis in a government hospital. Without understanding this matter properly, there is a statement from the government that despite this strike, the dialysis centers of the government hospitals have taken up this responsibility. But the patients feel that the government is still daydreaming.
During the strike, more than 4000 dialysis sessions were given free of charge in the private sector. If all these patients go to the government hospital together, then the big question is how the government hospital can afford it. The patients are asking the government.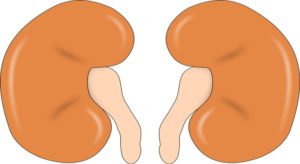 So far the Nephrology Association has not been called by the government for talks.
Apart from this, another statement came from Government that in other states dialysis is done for Rs 1500 but in Gujarat Rs 1650 is given. Regarding this, the officials of Gujarat Nephrology Association said that according to the national package, dialysis is done in Rs 1500 only. But only dialysis is done in it and along with necessary medicine and injection package of Rs 700 has to be taken separately. Thus (1500 + 600 for EPO injections) Rs 2100 are given as dialysis package in Rajasthan.  And (1500+ 600 for EPO + 100 for lab investigations) Rs 2200 are given in Chhattisgarh for dialysis.  
The demand of Gujarat Nephrology Association is very reasonable that dialysis charges (1500 + 700) 2200 should be made like NHA (National health authority) and other states.
Apart from this, more than 60 centers run by the government are served by only private nephrologists. If this is not resolved within three days, more drastic measures have been decided by the Nephrology Association.
Dialysis is a very complex treatment and it is very necessary to do it under the guidance of a Nephrologist. It is a humble request of Gujarat Nephrology Association that Health Minister Shri Rishikeshbhai Patel and CM Shri Bhupendrabhai Patel intervene in this and bring relief".
(Meanwhile, we shall keep the readers of BILKULONLINE updated with the developments in this regard).