Siddharth Sehgal from IIM-A Ahmedabad emerges as the winner of the Tata Crucible Campus Quiz 2023 – Gujarat Cluster Finals
BILKULONLINE
Ahmedabad, Sept 5: Siddharth Sehgal from Indian Institute of Management (IIM), Ahmedabad emerged victorious in the Cluster 9 Finals of the Tata Crucible Campus Quiz 2023, India's most prestigious business quiz.
Representing the Gujarat region, the Cluster 9 Finals witnessed power-packed performances from all participants. The winner earned a cash prize of 35,000* and secured a spot in the Zonal Finals. G Someshwar from Indian Institute of Management (IIM), Ahmedabad was declared the runner-up, winning a cash prize of Rs. 18,000*.
For the Campus Quiz this year, the country has been divided into 24 Clusters and after two levels of online prelims, top 12 finalists from each Cluster have been shortlisted for the Wild Card Finals out of which top 6 finalists will then compete in the 24 online Cluster Finals. These 24 Clusters are further grouped into four zones- south, east, west, and north and each zone comprises of 6 Clusters. The Zonal Finals are also being held online. The National Finals will be held as a ground event.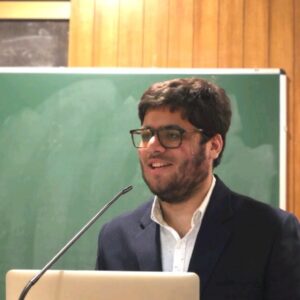 Cluster winners and runners-up will receive cash prizes of Rs. 35,000* and Rs. 18,000* respectively. The top two scorers from the four Zonal Finals will advance to the National Finals.
The National Finals will feature 8 finalists, vying for the title of National Champion, who will receive a grand prize of Rs. 2.5 lakhs* and the coveted Tata Crucible Trophy. Additionally, this year's National winner and the top two scorers at the National Finals will get an opportunity to win an internship* with the esteemed Tata Group.
Giri Balasubramaniam, widely known as 'Pickbrain', a renowned quizmaster and Tata Crucible veteran, will serve as the Quizmaster for this edition, accompanied by Quiz Co-host Rashmi Furtado.
Since its inception in 2004, Tata Crucible, a knowledge initiative by the Tata Group, has been providing young minds a platform to showcase their quizzing acumen, fostering curiosity and out-of-the-box thinking through quizzing.