With 'You'll Come Back For More' campaign Sri Lanka is 'ready to welcome tourists of India
1 Million Tourists visited Sri Lanka this year, 23 percent of it are Indians : Nalin Perera, Director General of Sri Lanka Tourism Development Authority
We have literally every thing to offer a tourist to visit us except snow – Come and discover the enchanting charms of Sri Lanka : Thisum Jayasuriya, Chairman, Sri Lanka Convention Bureau 
BILKULONLINE
Ahmedabad, Sept 27: On the 'World Tourism Day' the 27th September Sri Lanka Tourism chose to stage 'Sri Lanka Tourism Roadshow' in Ahmedabad.
With a good number of tourists exploring the land of Sri Lanka every year, Indians have been a favourite lot for Sri Lankans. After a sizeable gap due to Covid-19 and also the infamous volatile ambience created by political turmoil in the  past years Sri Lanka had its patch of rough and sad days.
"India has always helped us like a big brother, during the turbulent days we had. We are very thankful to Indian government and her people" comments Nalin Perera, Board Member of  Lanka Tourism Promotion Bureau and Director General of Sri Lanka Tourism Development Authority.
Perera said "Sri Lanka is one of the most sought-after international destinations. Seeking to give a major impetus to its efforts to wootourists from India, we are holding a string of Sri Lanka Tourism Roadshows in the prominent cities of, Ahmedabad, Kolkata and Pune".
The Ahmedabad Roadshow was organized today in Taj Skyline, Ahmedabad after the Kolkata Roadshow that was held on 25th September in Kolkatta. The Pune Roadshow is scheduled to be held on 29th September.
Interacting with the media Thisum Jayasuriya, Chairman, Sri Lanka Convention Bureau emphasised that "Sri Lanka Tourism Roadshow in Ahmedabad was successful wherein 36 Sri Lankan Travel and Tourism companies and around 200 Indian Tour Operators comprised of travel agents, MICE, Hotels, corporates, etc interacted with each other and materialised business. We as the Sri Lankan delegation held meetings with key players of the travel and tourism industry discussing travel opportunities for tourists from India".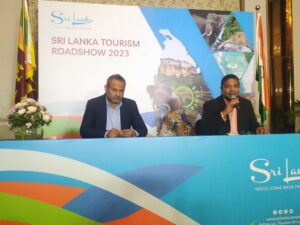 "Sri Lanka Tourism is determined to expand the spectrum of tourism products and events that would appeal to all types of travellers, be it backpackers or high-end spenders who would also like to indulge in adventure tourism and explore unexplored places" observes Jayasuriya.
"The country's tourism industry witnessed a rise in recent tourist influx years, with Sri Lanka being named the 'best adventure destination in Asia' and the 'best up-and-coming travel destination' by Lonely Planet. Sri Lanka Tourism is poised to scale new heights by the year-end as the country received 1,70,247tourists from India up to August 2023. Record number of tourists from India vising Sri Lanka was highest in 2018 with 4,24,887 arrivals," said  Nalin Perera.
The Roadshow also organized a raffle draw that offered tours to Sri Lanka, hotels, etc. as gifts to the visitors.
Sri Lanka Tourism promises the best tourist experience and assures Indian tourists and investors that the country is open for business and all possible measures have been taken to ensure the safety and security of all visiting the country for leisure and business.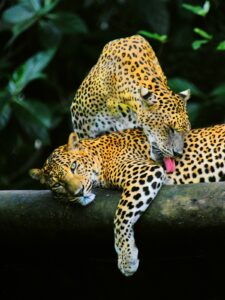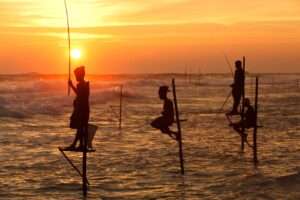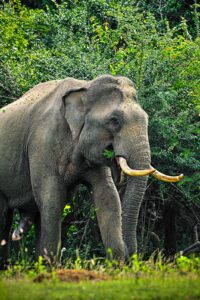 A five year Plan was also decided to be pressed into implementation soon to attract the cinematographers from India, specially the movie makers.
Sri Lankan delegation insisted that their country was once again ready to offer its charm and was eager to welcome Indian tourists and businessmen to organise business events in Sri Lanka and and undertake collaborative projects to boost their profits and help Sri Lanka strengthen its economy through tourism business.
They said Sri Lanka had all adequate infrastructure and was all set to attract tourists from India and Germany, France and European countries. Tourism in Sri Lanka includes beaches, mountains, and heritage sites with rich history and diverse wildlife. As many as 23 percent of one million of tourists to Sri Lanka this year.
Tourism in Sri Lanka includes beaches, mountains, and heritage sites with rich history and diverse wildlife. Sri Lanka Tourism Development Authority (SLTDA) is the government authority tasked with planning, development, regulation.
Experience the magic of Sri Lanka! Immerse yourself in ancient temples, explore lush rainforests, and relax on pristine beaches.