JioMart And Meta Celebrate A Year Of Making Shopping Easier For India
BILKULONLINE
Mumbai, Ahmedabad, Sept 29: Celebrating one year of enabling Indians to shop with ease, JioMart and WhatsApp's collaboration has proven to be one of the most successful partnerships in the domestic retail space. Reliance Retail's JioMart, one of India's leading e-marketplaces, has successfully implemented and fulfilled orders through WhatsApp. The partnership has enabled consumers to simply browse and shop for their household needs through WhatsApp chat services.
With the partnership with Meta, JioMart has witnessed 7x growth in monthly orders through WhatsApp compared to the same period last year. With an end-to-end shopping experience within WhatsApp, JioMart is able to tap consumers, who are hesitant to shop online. The user-friendly functionality of the platform has also enabled a 6x month-on-month growth in new customer conversion on JioMart- on-WhatsApp. Moreover, this partnership has boosted India's digital transformation and helped consumers and businesses of all sizes to connect in new ways.

Last year, in a global-first product experience initiative, Jio Platforms partnered with Meta to offer JioMart-on-WhatsApp. JioMart-on-WhatsApp experience is revolutionizing the way millions of businesses across the country connect with their consumers while bringing unparalleled simplicity and convenience to people's shopping experience.
Sandhya Devanathan, Vice President, Meta India, said, "JioMart's end-to-end shopping experience on WhatsApp was a global-first innovative integration for Meta, and we are pleased with this strategic partnership. The growth JioMart has seen since both sales and customer acquisition on WhatsApp is a testament to the fact that businesses and people are finding messaging to be the faster, more convenient way to get things done. Business messaging is an area with real momentum, and these chat-based experiences will be a game-changer around the world."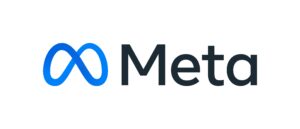 Commenting on the occasion, Sandeep Varaganti, CEO, JioMart, said, "The launch of JioMart on WhatsApp last year has been a phenomenal success, we are able to truly democratize digital commerce for everyone and bring in new customers. In fact, we have witnessed a 6X month-on- month growth in new customers coming from this platform. We have been expanding our offerings on the platform and now have multi-categories available on the catalogue, from groceries and fashion to electronics. We will also be able to offer collections from the Reliance Jewels range soon. Together, we are determined to make this new channel of digital shopping a success and fill the need gap of the digitally shy customers and reach a larger audience across the country." 
As part of the anniversary celebrations, JioMart will offer unmatched prices and discounts up to 70% on products across categories on WhatsApp shopping. Adding some glitz and excitement to the JioMart-on-WhatsApp Anniversary Dhamaka, JioMart is hosting a live session on their social media platforms for consumers on September 29, 2023 at 6:00 p.m. Consumers can register on JioMart Facebook Event and join celebrities, Gauahar Khan and RJ Kisna live and stand a chance to win iPhones and more than 200 exciting prizes!
By simply sending 'Hi' to the JioMart number (+917977079770) on WhatsApp, one will instantly receive the shopping catalogue, notifications on current offers and deals. You can browse the catalog and explore aisles of unlimited products on offer at JioMart, add products to your cart and complete your purchases, all within WhatsApp. With this hassle-free service, customers can order as per their convenience, no time or quantity restrictions.
Step 1: Open WhatsApp and send 'Hi' to JioMart number +917977079770 (or click on https://wa.me/c/917977079770)
Step 2: You will receive the Catalogue link for all JioMart products, proceed to view Catalogue Step 3: Check your pincode, explore the products & add to cart, then click on send to business Step 4: Provide your address, complete the payment and expect to receive your order shortly