Sutraa Fashion & Lifestyle Exhibition is in Ahmedabad with Navratri Special Edition
On 6-7 October come to buy the exclusive yet reasonably priced clothing, jewellery and more at TGB  
BILKULONLINE
Ahmedabad, Oct 6: Umesh Madhyan (Director of Sutraa Fashion and Lifestyle Exhibition) and his team are here again to make your festival very special.
Sutraa welcomes the Socialites and Fashion Loving Gujaratis of Ahmedabad to yet another edition of Sutraa Exhibition and 10 Powerful Influencer Ladies of the Community were invited for the inaugural Session on 6th October at The Grand Bhagwati.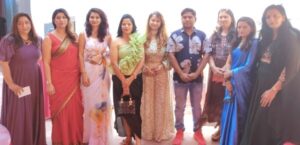 As the festive season of Navratris and Pujas is near, get ready to find a lively collection of high-caliber and innovative designs, a home-stylistic theme, couture embellishments, an ornamentation, footwear, and much more at the upcoming 2 day Sutraa Exhibition being held on 6th and 7th October at The Grand Bhagwati, Ahmedabad. 
It is remarkable because it features the top designers and brands from across the country. Regardless of your age, if you enjoy design and art, SUTRAA is a great place to look around. Become a genuine example of fashion and lifestyle. Your search for the ideal dress stops right here at Sutraa, where you can choose from billowing maxis to beautiful midis, feminine shapes to flirty minis, casual wear to gorgeous evening wear. 
The Sutraa Fashion and Lifestyle Exhibition provide a one-of-a-kind venue for designers to showcase their remarkable creations and allows guests to peruse a vast selection of apparel, accessories, jewelry, and lifestyle goods. Sutraa has everything for every taste and fashion preference, from classic ethnic apparel to modern western attire, gorgeous jewelry to chic accessories.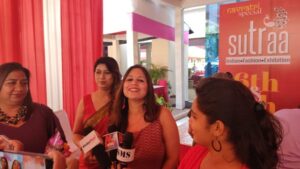 So why wait visit the TGB to own your favourite collection for Navratri festival from the amazing collection of Sutraa Fashion & Lifestyle Exhibition.