IAF poised to embrace 21st century challenges, says CDS Gen Anil Chauhan
BILKULONLINE
New Delhi, Oct 8 : The Indian Air Force (IAF) is poised to embrace the challenges of the 21st century, with a commitment to modernisation, innovation, and international cooperation, said Chief of Defence Staff General Anil Chauhan on the 92nd IAF Day.
He said, "Let us all stand together in honouring the IAF and express our gratitude to the men and women who soar high to protect our skies and secure our future."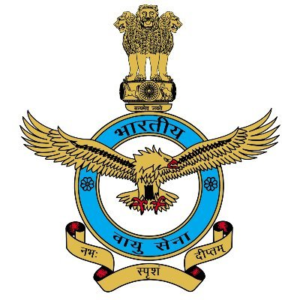 As part of the celebrations, the force has organised the Air Force Day Parade at Air Force Station Bamrauli in Uttar Pradesh's Prayagraj. This will be followed by an air display on the banks of the Triveni Sangam at Prayagraj in the afternoon. 
Chief of Defence Staff General Anil Chauhan extended greetings and felicitation to all air warriors, veterans and their families.
He said, "IAF will continue to be a symbol of our nation's strength and resolve. May the IAF reach new heights of glory always. This momentous occasion marks nearly a century of unwavering dedication and unparalleled service of the IAF to the nation. As we celebrate this milestone, we also pay homage to the bravehearts who made the ultimate sacrifice in service to the nation. Their courage, valour and dedication continue to inspire generations of Indians.
"The IAF has played an important role in all wars fought by the country, undertaken punitive air strikes, extricated the Indian diaspora from conflict zones and provided relief through Humanitarian Assistance and Disaster Relief (HADR) missions within and beyond the borders."
"The IAF has a rich history of regular and successful engagements in international air exercises with friendly countries. It has adequately demonstrated interoperability with global Air Forces, thereby credibly establishing its capability to operate effectively in our immediate neighbourhood and also in our extended environment," he added.
He said that the Indian Air Force has encouraged capability development through indigenous defence production under 'Aatmanirbhar Bharat'. An appreciable effort has been put in towards capacity enhancement of force multipliers in the form of Electronic Warfare, harnessing Space and Cyber capabilities to fight tomorrow's war, Artificial Intelligence-based Decision Tools and systems incorporating the latest technology like Swarm Unmanned Munition Systems, an outcome of successful Mehar Baba Drone competition conceptualised by the IAF.