Buy or Sell your First or Next Car with Spinny in Ahmedabad to experience satisfaction and convenience
Spinny deals with Online and Offline Sales and Purchases of petrol, diesel and CNG run cars with full transparency and convenience of the customer 
Spinny celebrates Navratri with Spinny Park in Ahmedabad with attractive prizes 
BILKULONLINE
By Rafat Quadri
Ahmedabad, Oct 9: Creating waves for its outstanding services, trust building and business momentum Spinny has become a favourite online and offline destination for many used car buyers and sellers. 
Founded in 2015, Spinny is a used car retailing platform that aims to bring about transparency and convenience in the car buying and selling process in India.  
In its ongoing mission to strengthen innovation and improve the car buying journey for people in Ahmedabad, Spinny, India's leading full-stack used car buying and selling platform, has witnessed a significant 80% increase in customer engagement through its Spinny Park facility. This one–of–a–kind experiential hub is located at Swarnim Stone, Vaishnodevi Road, Ahmedabad, spanning over 7 acres, offers abundant space to showcase a wide variety of Spinny vehicles.
The Ahmedabad Park, which has been operational past 7-8 months, has now become a key contributor to Spinny's success in the region. The decision to open a new facility in the city was driven by the growing demand for high-quality used cars in the region. Since its inception, it has played a pivotal role in facilitating more than 70% of the total deliveries in the Ahmedabad market.  During this period, Spinny has facilitated the buying and selling of more than 8,000 used cars in Ahmedabad alone, comprising more than 15,000 transactions. This level of customer engagement reflects the trust and confidence that people in Ahmedabad have in Spinny's platform and services.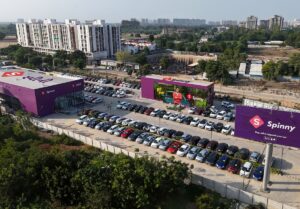 Niraj Singh, Founder and CEO of Spinny, expressed his enthusiasm about this development, stating, "We understand the preferences of people in the local culture and the growing interest for used cars in the city. Our aim is to offer a wide selection of high-quality used cars that cater to the unique preferences and needs of our customers in the Ahmedabad market. Our Park features a wide variety of vehicles, including more than 800 Spinny Assured and budget cars.  This addition to the Spinny network marks a significant milestone in the company's journey to revolutionize the way people buy and sell used cars."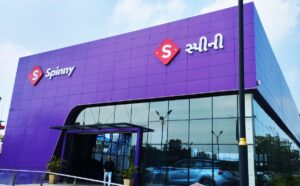 Sunder Vishak, the Cluster Head, was in Ahmedabad Park of Spinny as he briefed the media about the successful and progressive journey of the company. Sunder said "Spinny operates across the entire value chain of used cars, embedding superior technology and processes to deliver a premium experience to customers. As a testimony of Spinny's commitment to transparency and quality, every car on the Spinny platform comes with a 200-point inspection checklist, a 5-day no-questions-asked money-back guarantee and a 1-year after-sales warranty. Spinny has 57 car hubs and is operational in 22 cities, including Delhi, Gurugram, Noida, Bangalore, Mumbai, Pune, Hyderabad, Chennai, Kolkata, Ahmedabad, Lucknow, Jaipur, Chandigarh, and Indore, among others. Last year, Indian cricket legend Sachin Tendulkar partnered with Spinny as a strategic investor and a lead brand ambassador. Sports icon, PV Sindhu, a believer and customer of Spinny, is also a part of the series of marketing initiatives focused on realizing the aspirations of a billion car dreams".
Sandip Sharma, City Head, Spinny, "This year, we are seeing that the festive season is off to a splendid start and Spinny as always ensures to focus on customer safety during the entire car-buying experience without compromising on quality. The success of our Ahmedabad Park and our outstanding performance during last year demonstrate the trust that customers have in our platform.  In the previous year's Navratri season, we saw a spike in demand during the festive season, with 307 cars sold on the 1st Day of Navaratri, followed by 204 on the 10th Day (Dussehra). We are all set to gear up for the auspicious occasion of festive this time."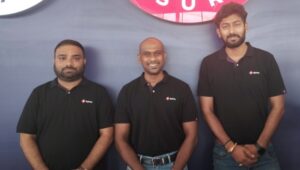 Spinny operates more than 57 car hubs across the country with a total parking capacity of over 20,000 cars. Spinny also launched its flagship & India's largest experiential hub in Bengaluru last year and another Spinny Park in Pune in the first quarter of 2023.
Ujjaval Parikh, Hub Manager of Spinny explained that "Every Spinny Assured car on the Spinny platform comes with a 200-point inspection checklist, a 5-day no-questions-asked money-back guarantee and a 1-year after-sales warranty, which resonates with the brand's promise of delivering complete transparency, convenience, trust, and quality".
Over the last couple of years, Spinny has had a cumulative customer base of over two lakhs, and almost 54% of car purchases are done online from Spinny's online platform.
(Rafat Quadri can be contacted at editorbilkul@gmail.com)