Gujarat farmers' enterprises mentored by Reliance Foundation bag top awards at CII FPO Summit in Delhi
Banas and Chorad FPCs from Patan, Gujarat, awarded for their performance
BILKULONLINE
Ahmedabad, Oct 20: Two Farmer Produce Organisations from Gujarat that were mentored by Reliance Foundation – Banas Farmers Producer Company and Chorad Farmer Producer Company – bagged CII FPO Excellence Awards at the CII FPO Summit in New Delhi on Wednesday. Chorad FPC was awarded for Membership Engagement while Banas FPC was recognised for Market Linkage.
Reliance Foundation nurtures FPOs by enhancing their access to supply chains, markets, technology, credit, finance and builds the capacities of their functionaries to operate and grow an enterprise. FPOs are also supported with timely advisories on weather, prices, pest and disease control and inputs. So far, Reliance Foundation has mentored over 100 FPOs.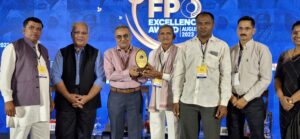 The CII FPO Summit is a national-level event that convenes stakeholders from across India working in the FPO ecosystem. The CII FPO Excellence Awards recognize and encourage FPOs doing commendable work for farmers through self-sustaining business models, enhancing profitability, value addition and creating a sense of entrepreneurship. Banas and Chorad FPCs were awarded the FPO Excellence Awards following a rigorous multi-round selection process.
Banas FPC was incorporated in 2016 by farmers in Radhanpur of Patan district in Gujarat. Its revenue has grown 43 times from Rs. 16 lakhs (2016-17) to Rs. 7.2 crore (2022-23). The FPO has improved the livelihoods of its member farmers by helping them raise their farm productivity, mechanize farm operations, lower their input costs and increase their income. The FPO now has over 1,600 member farmers.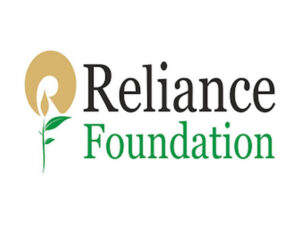 Promoted by Banas FPC, Chorad FPC aims to serve farmers in 24 villages of Santalpur taluka, a remote and underdeveloped area in Gujarat's Patan district. The FPO's business interventions and fair practices for agricultural input supply and aggregate marketing has helped its members farmers in better price realisation and has translated into higher incomes. The FPO is trading business online through NCDEX and was recently felicitated by NCDEX for its service to farmers. Its annual turnover increased 15-fold from Rs. 23 lakhs (2020-21) to Rs. 3.46 crore (2022-23).