Mithali Raj to flag off Adani Ahmedabad Marathon on 26 November
BILKULONLINE
Ahmedabad, Oct 20: The Adani Ahmedabad Marathon is back with a new course and a new start-finish point for what is expected to be a momentous seventh edition. On 26 November, runners will start and finish at the picturesque Riverfront Sports Park, Paldi, on the Sabarmati Riverfront.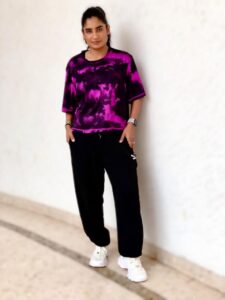 Flagging off the seventh edition of the marathon will be none other than legendary cricketer Mithali Raj, who turned out in Indian colours for over 20 years and was considered one of the fittest athletes in her playing years. She is also the Advisor and Mentor for the WPL team Gujarat Giants.
The marathon, which has seen registrations increase every year, promotes not only a healthy lifestyle but also paves the way for elevating the lives of many. The participating categories of Adani #Run4OurSoldiers are the full marathon (42.195 km), the half marathon (21.097 km), the 10 km run and the 5 km run. The marathon, certified by the Association of International Marathons and Distance Races (AIMS), will have Dave Cundy, Vice-President and Technical Director, AIMS, as Race Director.
The marathon presents everyone the chance to win a medal as also donate for the welfare of the armed forces. Helping streamline the efforts is philanthropy partner United Way India. The participants can choose to support causes like welfare of the armed forces, healthcare, education, livelihood, environment, sustainability, disaster relief and rehabilitation, diversity, equality, inclusion, and NGO capacity building. Runners can engage in fundraising by selecting Charity Bibs, which allocates a portion of the proceeds to the chosen causes.
At the marathon, the Army will display some of its most impactful weapon platforms to inspire the youth to join the armed forces.
"The Adani Ahmedabad Marathon is a fantastic platform to keep up a journey of fitness and healthy living and an avenue to help others, be it the armed forces or charity groups. As a former athlete, I can say there is nothing better than a fit and healthy body and mind. I encourage everyone to participate as it is not only a part of your fitness regimen but also because many others get help because of your participation. So, help yourselves and others by showing up on 26 November," said Mithali Raj.  
"The Adani Ahmedabad Marathon is one of the best platforms for philanthropy and to encourage a fit and healthy lifestyle. We are delighted that it is getting bigger and better every year. With a new and picturesque route this year, we expect it to be nothing short of a celebration. We hope all participants finish with better timings," said Sanjay Adesara, Chief Business Officer, Adani Sportsline.