HCL IPO to open on Oct 31 and close on Nov 2
 Honasa – (honest, natural, sale) with its famous brand 'Mamaearth' turns profitable in Q1-FY 2024 
Price Band fixed at ₹ 308 to ₹ 324 per Equity Share of face value of ₹10 each 
Bid/ Offer will open on Tuesday, October 31, 2023 and close on Thursday, November 02, 2023. The Anchor Investor Bidding Date shall be Monday, October 30, 2023
Bids can be made for a minimum of 46 Equity Shares and in multiples of 46 Equity Shares thereafter
Discount of ₹ 30 per equity share is being offered to eligible employees bidding in the employee reservation portion
BILKULONLINE
Ahmedabad, Oct 28: Honasa Consumer Limited (HCL) IPO opens for subscription on October 31, 2023 and closes on November 2, 2023. The allotment for the Honasa Consumer Limited IPO is expected to be finalized on Tuesday, November 7, 2023. Honasa Consumer Limited IPO will list on BSE, NSE with tentative listing date fixed as Friday, November 10, 2023.
Honasa Consumer Limited IPO price band is set at ₹308 to ₹324 per share. The minimum lot size for an application is 46 Shares. The minimum amount of investment required by retail investors is ₹14,904. The minimum lot size investment for sNII is 14 lots (644 shares), amounting to ₹208,656, and for bNII, it is 68 lots (3,128 shares), amounting to ₹1,013,472.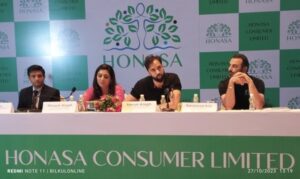 The company has turnaround in the Q1-FY 2024 reporting net profit of Rs. 24.71 crore against Rs. 11. 52 crores in Q1-FY 2023 and FY 2023 net loss of Rs. 151 crores.
The gross profit margin of 17.03 % in Q1-FY 2024 allows a high profit poll to leverage as cost efficiency set in. The company is on the cusp of increase in profitability trajectory with business model efficiency and operating leverage setting in.
Kotak Mahindra Capital Company Limited, Citigroup Global Markets India Private Limited, JM Financial Limited and J.P. Morgan India Private Limited are the Book Running Lead Managers to the offer.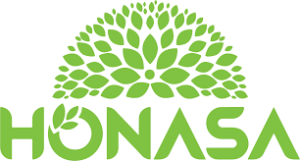 The total offer size comprises of fresh issue aggregating up to ₹ 365 crore Equity Shares and Offer for Sale (OFS) of up to 41,248,162 Equity Shares by Selling Shareholders. Those offering shares in the OFS include promoters and founders — Varun Alagh and Ghazal Alagh — and investors like Fireside Ventures Fund, Sofina, Stellaris, Kunal Bahl, Rohit Kumar Bansal, Rishabh Harsh Mariwala and Bollywood actor Shilpa Shetty Kundra.
Young and energetic management team of HCL was in Ahmedabad on Friday to announce the IPO details before the media.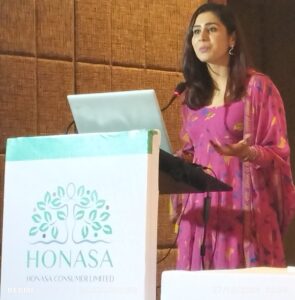 Speaking on the occasion, Ghazal Alagh the co-founder and Chief Innovation Officer of the HCL said "It all started when me and my husband welcomed our first baby Agastya in 2016 and were clueless to find right type of cream, mosquito repellent and sort of basic requisites for the baby care. Thus was born the Honasa (which stands as an acronym to for honest-natural-sale) and our flagship brand Mamaearth."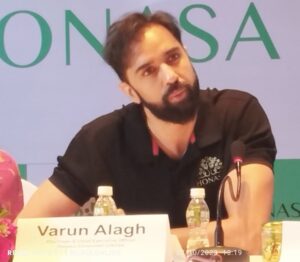 Varun Alagh the CEO and co-founder of the HCL said "Since its inception, Honasa Consumer has worked with the primary objective of developing products that address beauty and personal care problems faced by consumers. Company's flagship brand, Mamaearth, is built to service a core customer need for safe-to-use, natural products, and focuses on developing toxin-free beauty products made with natural ingredients. According to the RedSeer Report, as of the Financial Year 2023, Mamaearth has emerged as the fastest growing BPC brand in India to reach an annual revenue of ₹10 billion (in the preceding 12 months) within six years of launch".
Ramanpreet Sohi the CFO of HCL explained the nitty-gritty of the IPO while he explained the media that "Honasa has  added five new brands to its portfolio, namely The Derma Co., Aqualogica, Ayuga, BBlunt and Dr. Sheth's, and have built a 'House of Brands' architecture. As of June 30, 2023, company's portfolio of brands with differentiated value propositions includes products in the baby care, face care, body care, hair care, color cosmetics and fragrances segments".
As per RedSeer Report, Honasa Consumer is the largest company in the DTC BPC market in India in terms of revenue generated from the DTC channel in Financial Year 2023.  Its brand Mamaearth was ranked amongst the top three in terms of awareness in the grooming category on Flipkart between May 2021 and July 2023 and Mamaearth was India's most-searched BPC brand on Google Trends between January 2020 and June 2023.
The Company makes products available to customers through Omni-channel distribution networks across both online and offline touchpoints. Its modern trade channel includes a network of 31 retail chains, as of June 30, 2023, with whom it has contractual arrangements for the sale of products. These retail chains include national retail chains, regional retail chains, pharmacies, and cash-and-carry stores across India. For the period of July 2023, the Company is estimated to have retailed products through 154,447 FMCG retail outlets in India. Its offline channel consists of general trade channels and modern trade retail channels, and is supplemented by 85 EBOs across India as of June 30, 2023. The Company accesses this channel through its network of distributors, super distributors and sub-stockiest.
Honasa continuously seek to connect better with its consumers and strengthen its brand equity by building 'purpose driven' brands that are associated with environmental and social impact causes. Through the Mamaearth 'Plant Goodness' initiative, company work with a non-government organisation to plant trees for orders placed on its direct-to-consumer platform and share geo-tagged images of these trees with its consumers. Similarly, The Derma Co. is associated with a 'Young Scientists' program wherein children in certain rural parts of India are provided with access to education in science, and Aqualogica is associated with a 'Fresh Water for All' initiative wherein company help enable access to clean drinking water for marginalized communities.
Disclaimer:
Investment/Trading in securities Market is subject to market risk, past performance is not a guarantee of future performance.  Kindly go through the details of the offer before investing.