Graphic Design Festival 'You Know What' at NID from Nov 2-4
The Festival showcases the journey of 2020 batch of 'Communication Designers' of NID
BILKULONLINE
Ahmedabad, Nov 2: 'You Know What' is a display of the work of NID's (National Institute of Design) Graphic Design undergraduate students- 2020 batch. It is a celebration of Graphic design.
The exhibition portrays designing students' journey as communication designers within NID. It also goes to explain the fact that despite being the graphic designers, these young and creative minds play important and different role in the society. They are the part of a system while creating the system.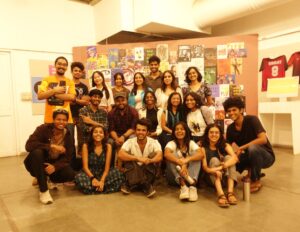 The display is a celebration of Graphic Design. Here, the students have shown their work of last three years starting with the refinement of our visual sensibilities through the initial color, composition assignments, to merging visual design and storytelling through illustration and photography.
It announces the bloom of their tryst with typography and type design. Eventually delving into a context based, research driven and audience oriented approach through our Design projects, and progressing towards systemic design.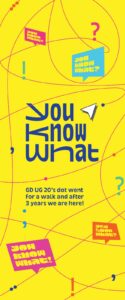 These students have grown into varied directions of visual design, strategic thinking, research, motion graphics, UI/UX, branding, systems thinking and much more. 
In fact, it enabled them to evolve with different perspectives and creating better solutions through their journey of three years.
With an eye to see, look into and understand the work of the students of GDUG20 on display one can witness the ups and downs, learning and dreams, insights, reflections, questions and speculations through the medium of design and to understand their perspective.
The Exhibition is executed as part of the Display Course anchored by Jagadish Kumar. Graphic Design faculty members include Dr. Tridha Gajjar, Tarun Deep Girdher, Shilpi Munda and Ankita Gajjar.
Foram Shah and Ashish John Mundu are the students whom BILKULONLINE spoke to.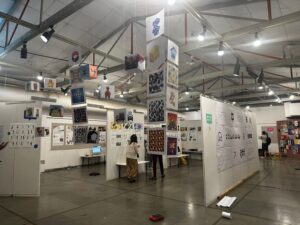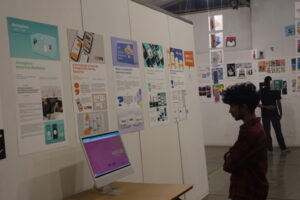 Opened on 1 Nov, at the Design Gallery at NID the exhibit will be on display between 2-4 Nov from 11am-7pm.