Gujarat farmers cry foul as cotton prices drop, traders say market is dull
By Haresh Jhala
Ahmedabad, Jan 1: In less than one month cotton prices have fallen from a peak of Rs 2500 for 20 kgs to Rs 1600 on December 30. The farmers complain that when they are in need of money, in the months of December and March, the prices fall. The present prices can't even cover the production cost.
Traders and experts say the domestic and international markets are down, there are no buyers, because of which yarn and cloth manufacturing units are functioning at 50 percent capacity.
Raju Patel, a farmer from the Sabarkantha district, on Thursday wrote to the district collector seeking permission to torch his cotton as he is not going to recover even the production cost of cotton. Citing an example, Patel said cotton plucking costs him Rs 180 for 20 kilogram.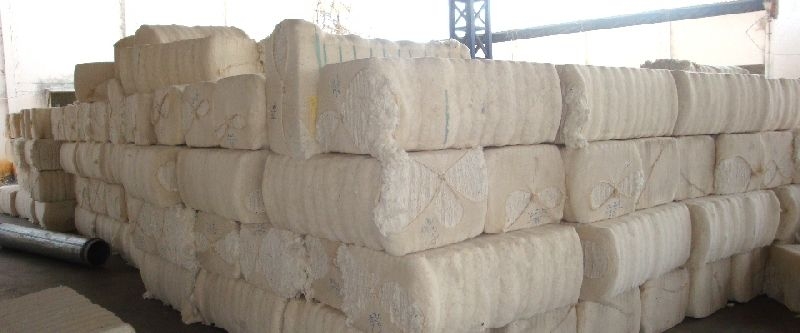 According to the farmers they should get a minimum of Rs 2100 for 20 kg to meet the expenses and make a little profit.
The central government had announced Rs 1276 as the Minimum Support Price (MSP) for 20 kg before monsoon. The government thinks that at this price, farmers will have a profit of Rs 600 per 20 kg. How is this the right calculation, questions Harshad Gohel, agriculture and commodity journalist.
According to him the government is not calculating the production cost escalation be it seeds, fertilisers, pesticides, diesel prices, tractor price or lease rent, labourers charges have almost doubled. The government never counts labour charges, land fertility digression and living cost of a family. If all these are included while calculating the MSP, it might help the farmers in meeting expenses and booking a little profit or allow future option trading in the commodity exchange market.
Allowing future option trading of cotton is not at all a good idea, because the moment that is allowed, MNCs cartel will start offloading their products in the market, disturbing the domestic market, is the opinion of Rinku Pandya, Secretary of the Cotton Association of India.
The reason for cotton prices falling is less demand for cotton in the domestic and international markets, even the demand for cotton yarn is down. Cotton yarn and cloth manufacturing units are working at 50% of the installed capacity. In such a situation, how do farmers expect ginners or yarn manufacturers to buy, Pandya argues.
Pandya's experience is that only buying from China, Bangladesh and Western countries can change the scenario at the domestic level and the demand for cotton can revive, pushing up the price and giving some relief to farmers. Till than, farmers should feel happy with the Rs 1600.