Experts at ADW 4.0 talk bat for on human-centric approach as Future of Design
Karnavati University's three-day Ahmedabad Design Week kicks off at the varsity campus
BILKULONLINE
Uvarsad, Jan 27: As the fourth edition of the prestigious Ahmedabad Design Week 4.0 (ADW) kicked off at the sprawling campus of Karnavati University in Ahmedabad, design aficionados from across the globe batted for a human-centric approach as the Future of Design. ADW 4.0 is a design conclave and a confluence of globally renowned design experts, thought leaders, researchers and stalwarts, organised by Karnavati University and presented by Unitedworld Institute of Design (UID). The inaugural ceremony of the three-day event took place on Friday morning. Karnavati University is a state private university dedicated to excellence in teaching and is focused on interdisciplinary learning.
This year's edition is themed on TRAP – Technologically Revolutionising Across Paradigms. TRAP is an expression which states that technology is an inseparable entity in today's time. Innovations in sectors are impossible without the assistance and integration of technology and design is no exception.
Ketan Mehta, Founder & Chairman, Cosmos Maya inaugurated the event in presence of  David Kusuma – President, World Design Organization,  Masahiro Hara – Inventor of QR Code, Pradyumna Vyas – Member, Board of Directors, World Design Organization, Daniel Boey – Fashion Director and Creative Curator of Daniel Boey Pte. Ltd and Dr Greg Autry – Clinical Professor of Space Leadership, Policy and Business, among various others.
During the inaugural address, Ketan Mehta, said, "Design is a conscious creative intervention for building a better life. We are humans, because we are designers, we constantly interact with and intervene into the world. Over the last many decades, world has gone through multiple tech revolutions transitioning from the mechanical age to the electronic age to digital age."
"Design and technology go hand in hand. While technology is dazzling and empowering, it is overwhelming and challenging – all at the same time. In the fast changing world, it is important to see how one can use design,"  Mehta further went on to say.
Providing insights about his research on the QR Code, Masahiro Hara, Inventor of QR Code, said "The QR code design took some 104 years to form. Designing efforts over the years have led us to design the QR Code in a way that it is used with utmost convenience. We are working on the design for a new QR Code soon."
 Daniel Boey highlighted how the digital platforms have changed the course of the world. "We have seen major changes taking place in the fashion industry too," he said. Echoing a similar view, Mr Tovi Sorga, said, "As the digital platform brings rapid changes in our lives, it is important to strike a balance and make things more human."
Emphasising on the future of design,  David Kusuma said "The theme of ADW 4.0 is highly relevant as design will play a critical role in shaping the digital revolution. India has seen a rise of digital technology at a massive scale, making design inevitable. In fact, the government has recognised the importance of design and accordingly implemented initiatives to support the industry."
Kasuma also hailed ADW as an initiative. "It plays a role in design education, entrepreneurship, encouraging a design-driven culture. Design for the better world should be the motto of the future, to use design as a fundamental tool to build an inclusive, sustainable and resilient world. The heritage city of Ahmedabad is the perfect place to organise ADW and the city is poised to be the Design Capital of the world,"  Kasuma further added.
Pradyumna Vyas, also emphasised on the role of design. "Today's world is volatile and complex and therefore, the design approach needs to undergo a change. With the advent of technologies such as Artificial Intelligence, Robotics and Big data, it is important to understand how to use them to solve the crucial 21st century problems the world faces today. Emerging technology is enabling us to combine these emerging technologies with a new aspect of entrepreneurship and social sciences. However, it is important that the design be ethical, factoring in several environmental, economic challenges the world faces today," Mr Vyas said.
During his welcome address,  Ritesh Hada, president, Karnavati University, said, "Education industry has been undergoing reforms from time to time. Design and Technology, which were once never thought of as mainstays of education have now assumed a key role in the paradigm shift the world is undergoing. The idea behind the Ahmedabad Design Week is to create a platform that can help integrate design with national interest."
Started as India Design Confluence (IDC) in 2018 and later rebranded, ADW originated with the philosophy of providing a vibrant and gyrating platform for creative enthusiasts to showcase and express their ideas and concepts before a community of designers, academicians, innovators, global advocates, industry captains and professionals from the world of design and other creative domains.
The event includes several speaker sessions and craft workshops including those on Blue Pottery, Namda, Leather Puppetry and Brass Cut among others.
During a session on design value proposition, Samir Chabukswar, Founder & CEO, YUJ Designs, said, "Some 10-12 years ago, India barely had a market for design entrepreneurs. There was no demand and at the same time, there was a serious dearth of talent, despite several universities offering design education as a huge gap existed between the curriculum and actual design practice. Even though things have changed over the years, awareness and understanding about design is still low. This is because people who invest in design fail to understand the difference design can make. Design is interdisciplinary in itself now and therefore, amidst all the challenges a designer needs to broaden one's views."
A panel discussion on Cultural Borrowing- Appreciation/ Appropriation was also held on the first day of ADW 4.0. Experts including  Daniel Boye,  Tovi Sorga, and Shruti Kamath, co-founder and creative director at Athlos activewear, deliberated upon cultural appropriation in various spheres including fashion and branding and highlighted the role of social media.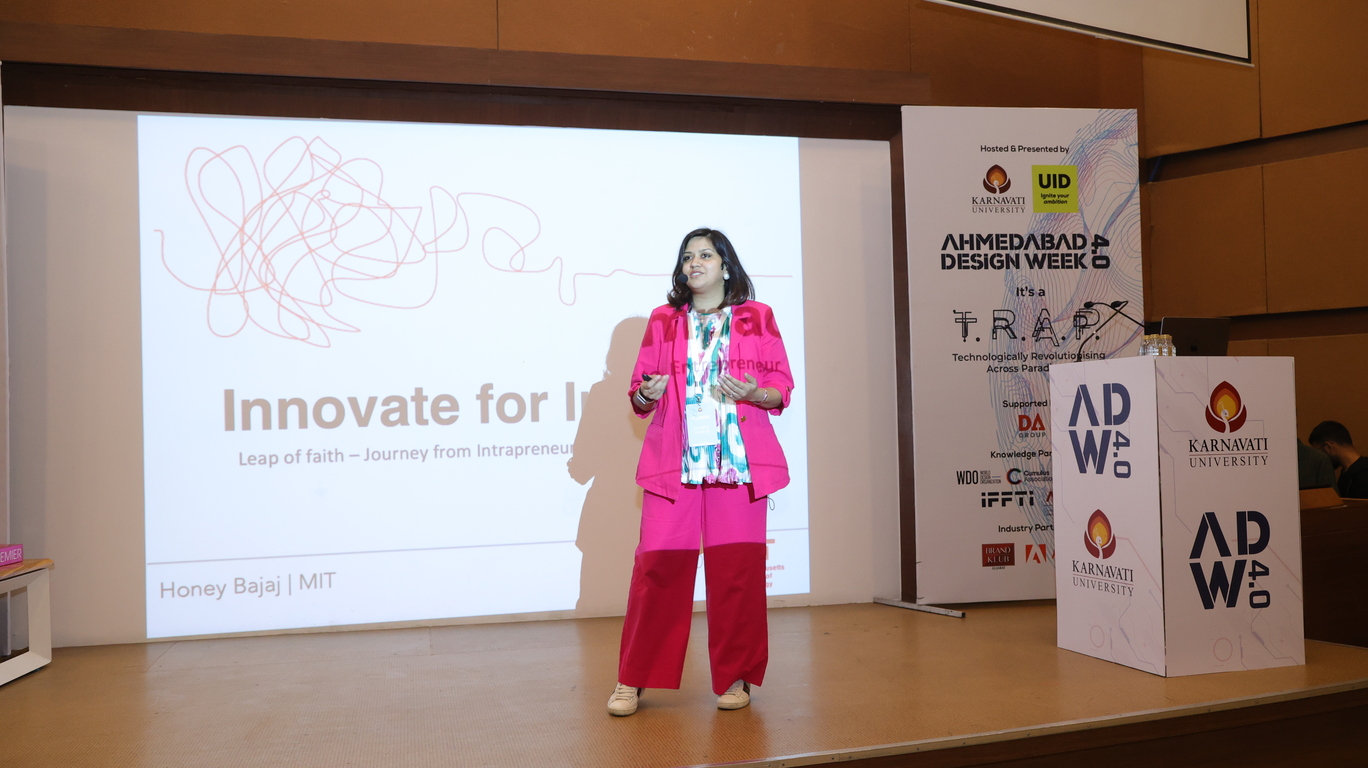 "In the world of fashion, we see many incidents of cultural appropriation time and again. In times of globalisation, we often borrow styles and techniques from around the world. But respecting and acknowledging efforts of where it originated is important. For instance, several leading brands tend to copy indigenous crafts without giving them due credit. In another example, the Paisley Prints which are from India were widely appropriated by designers and named after a Scottish village. Besides growing awareness, social media is also emerging as a powerful tool, as it enables craftsmen, small brands, young designers in calling out these incidents," said Boye.
Suraja Kishore, Chief Executive Officer, BBDO India spoke on stories and design for a better world. "Stories can move people to think better and make this world a better place," he said during his address, highlighting the importance of stories in design.
Honey Bajaj, Co-Founder & Chief Design Officer, Stealth Health-tech, emphasized on how designers should turn to entrepreneurship and shared her journey from being a designer to being an entrepreneur.