Yoga Instructor at Adani Group sets a new Guinness World Record
Smita Kumari has set a world record for holding difficult yoga position, center split
BILKULONLINE
Ahmedabad, June 20 : Smita Kumari, the in-house yoga instructor, for last four years, with the healthcare department at the Adani Group, set a world record for holding the center split – (Samakonasana, Yoga) – pose for a record 3 hours 10 minutes and 12 seconds. Recently she received her record certificate from the Guinness World Records team and the same was presented to her by Adani Group's Chairman  Gautam Adani.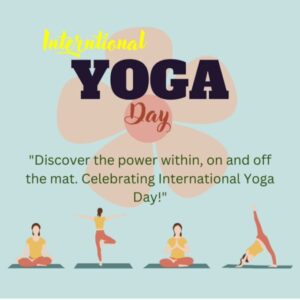 An excited Smita said, "It was an exhilarating moment for me. Our Healthcare Head Doctor Pankajkumar Doshi informed the Chairman (Gautam Adani), who presented the certificate to me. I also got a chance to meet other leaders like  Rajesh Adani, Managing Director, Adani Group and  Pranav Adani, Managing Director (Agro, Oil & Gas) and Director, Adani Enterprises Limited (AEL) with whom I had a detailed discussion about choosing yoga as a career option, the challenges I faced while preparing for this event and how I overcame those."
The center split is one of the most difficult positions to learn, master and maintain. It is a necessary sub-routine to get expertise in disciplines like yoga, ballet, dance, gymnastics, and the martial arts. And Ranchi-based Smita has now set a world record in maintaining this difficult position.
She decided to apply for the Guinness World Records last year. While preparing for the final day event, she faced several challenges like registration, paperwork and fee. That is when Adani Sportsline also intervened to assist her. The Adani Sportsline team along with the in-house physiotherapist and dietician helped me plan out my journey meticulously till the event day," said Smita, adding that she also got help from her colleagues.
Smita joined AEL in 2019 as a professional yoga instructor. "Just like yoga was never a planned part of my goals, moving to Ahmedabad too was the same. This move proved a life-changing experience for me. I even found a family in my colleagues," she said.
The 29-year-old had no grounding at all in yoga and had to overcome several challenges to find her footing in this field. She would practice for hours till she perfected the asanas. After graduation she pursued Master's in Applied Yoga and Human Science from Dev Sanskriti Vishwavidyalaya, Uttarakhand where she was conferred with a gold medal. It was the turning point in her life.