Sutraa Fashion and Lifestyle Exhibition returns to Ahmedabad in festive season
 Sutraa Fashion and Lifestyle Exhibition returns to Ahmedabad in festive season
Visit Sutraa Exhibition to find newest trends in clothing, design, foot wears,
home-decors and many more at TGB
BILKULONLINE
Ahmedabad, July 14: With the knock of July starts the festive mood of the people of Gujarat.
To open the season in style and with class re-enters the Sutraa Fashion and Lifestyle Exhibition in Ahmedabad at the Grand Bhagwati (TGB). The exhibition has already creating waves and is held for two days on July 14th and 15th.
Over 100 designers and brands of female attracting items are part of the exhibition. They include a lively collection of high-calibre and innovative designs, a home-stylistic theme, couture embellishments, an ornamentation, footwear, and much more.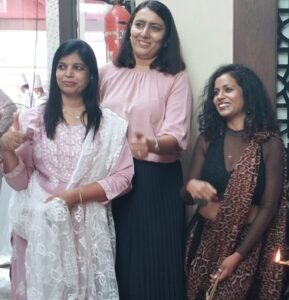 It is remarkable because it features the top designers and brands from across the country. Indian planners value creativity, color, and having fun while dressing and accessorizing. Regardless of your age, if you enjoy design and art, SUTRAA is a great place to look around. Become a genuine example of fashion and lifestyle. Your search for the ideal dress stops right here at Sutraa, where you can choose from billowing maxis to beautiful midis, feminine shapes to flirty minis, casual wear to gorgeous evening wear. 
Speaking to BILKULONLINE Umesh Madhyan, the CEO of Sutraa Fashion said that "We keep coming to Ahmedabad with exquisite collections for the women. We are a Kolkatta based company showcasing the creations of over 100 creative, new stylish festive collections of jewellery, accessories, clothing and other lifestyle goods".
"We have exhibitors from Kolkatta, Mumbai, Delhi, Hyderabad, Bengluru and from within Gujarat who have newest and best things to offer to the visiting women. We are proud to find repeat customers and the new ones alike visiting and buying stuff from our exhibition even as we expect more visitors. This festive season of Rakhi and Wedding has brought us here to present the choicest items before the gorgeous women of Ahmedabad" added Umesh.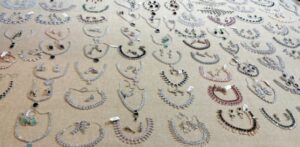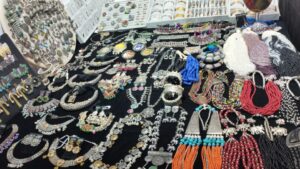 The Sutraa Exhibition features outstanding exhibitors and fantastic selections of clothing and lifestyle items. These exhibitors are listed: 
Rooh by Palak Jewellery World By Usman Zariwala Alankrit
JMV Covers Monika Art Jewellery Swayamvar Kolkata
Satyam Jewellers Om Collection XOXO Cherry
Women Fashion Riwaaz Erum
Adva Creations Pitara Bobby Creations Kolkata
Khadi Khubsoorat Bal Krishna
Shree Stone Eva Designs Palak
Fashion By Shilpa Shree Sony Collection Divya Handlooms
Te Amo Libaaz Collection Kaasvi Creation
Prince Freel Anjali's Lucknowi Chikankari AK Enterprises
In addition to offering a wonderful shopping experience, Sutraa gives businesspeople, fashion bloggers, and influencers a chance to network. Visitors to the expo will be able to watch the newest trends come to life on the runway and learn from top industry professionals through a variety of fashion shows, live demonstrations, and interactive seminars.