3 Ekka song 'Tehunk' released in Ahmedabad amidst glitz & glamour
Be ready to watch '3 Ekka' which has an intriguing plot and compelling performances in its cast
BILKULONLINE
Ahmedabad, July 27: When lyrics, rhythm and music join hands perfectly a memorable and mesmerising song is created. Such was the release of the peppy song 'Tehunk' which was presented before the media recently in Ahmedabad at PVR cinema.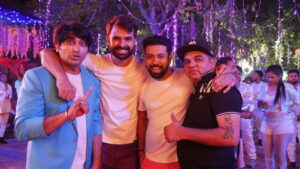 The Gujarati film which is creating waves through its enchanting song 'Tehunk' narrates the story of three friends who are stuck in financial crises and they come up with an idiotic plan to transform a simple middle-class house into a secret gambling den.
Gujarati drama film '3 Ekka' is directed by Rajesh Sharma and written by Chetan Daiya and Parth Trivedi. The star cast includes famous Gujarati film industry stars  Malhar Thakar, Yash Soni, Mitra Gadhavi, Kinjal Rajpriya, Esha Kansara, and Tarjanee Bhadla.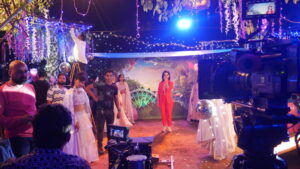 '3 Ekka' is the creation of Anand Pandit and Vaishal Shah under the banners of Anand Pandit Motion Pictures and Jannock Films. All set to release on August 18 by Rupam Entertainment Pvt. Ltd, this movie promises to be a thrilling fusion of humour and emotional equations.
Be ready to watch '3 Ekka' which has an intriguing plot and compelling performances in its cast.