Gujarati Film 'Gandhi & Co' bags Best Children's Film' Award at the 69th National Film Awards 
'Gandhi & Co' has already been screened at several National and International
Film Festivals and won over 15 awards
Manish Saini is the Writer and Director of the Film
BILKULONLINE
By Rafat Quadri
Ahmedabad, Aug 25: There was a big reason to feel proud for entire Gujarat and Gujarati film industry with Gujarati Film 'Gandhi & Co' bagging the Best Children's Film' at the 69th National Film Awards.
The '69th National Film Awards' ceremony was originally slated to be held on 3 May 2022 but was postponed due to delays after the COVID-19 pandemic. The winners were announced on August 24, 2023, by the Ministry of Information and Broadcasting in a press conference.
What it takes to make a good film is a very interesting and debatable topic. But, for Manish Saini who seems to have gathered the strength and caliber to portray what he believes with conviction and understanding through his films. The sensitivity, art and essence of subject which Manish Saini molds into a film communicates lot about him as a person and what he studied at NID and the way he was brought up.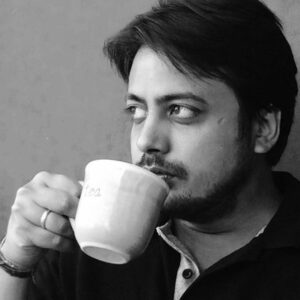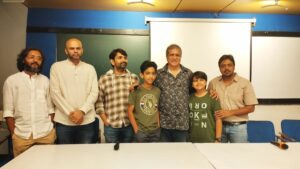 'Gandhi and Co's' producer Mahesh Danannavar says "Our film Gandhi & Co is an out and out an entertainment, family film – from starting to its end. There has been a myth and sort of notion that films winning awards are not seen and run in theatres thus not making good profits for the makers. But, now the trend seems to be changing people want to spend money and watch it in theatres".
Manish Saini is an Indian filmmaker who works in Gujarati language films. He is known for his work as a director in his debut, Dhh, for which it received the National Film Award for Best Feature Film in Gujarati at the 65th National Film Awards. This time again in 2023 his film 'Gandhi & Co' was adjudged as the 'Best Children's Film' at the 69th National Film Awards. His other films include Dhh, Shubh Yatra (2023) and Gandhi & Co. (2022).
The film Gandhi & Co, won the Best Children Film at International Gujarati Film Festival (IGFF) 2022 and selected to screen in the Czech Republic. Several International and National awards have already been bagged by this film before it goes for public screening in theatres on October 27th.
The film is about how pertinently is there a need of replicating and instilling the Gandhian values in our lives even today. Plot of the film goes like 'One day, a chance occurrence leads Mintoo to proclaim Mahatma Gandhi as his role model, but Mintoo is far from embodying the Mahatma's ideals'.
This important and deep message of conveying Gandhian values was filmed as a conversation between a 60 year old and 11ish year boy and his friend while playing cricket and during other day to day life-moments.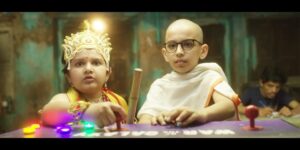 Manish loves children and the innocence and unfiltered messages that they speak of and have the capability of taking it without indulging into ego issues. Perhaps this and more is not sensed in today's youth by Manish who takes the strong and deeply involving subjects in a simple-lucid, yet powerful way through his writing and direction for movies.
Manish Saini while sharing the joy of receiving the National Film Award for his film Gandhi & Co said "it was a tough competition with great films like 'Chello Show' and when we won it we were extremely happy. It encourages me as the writer and director of the film to go beyond and away, be it going away from the ongoing trends of film making but if the subject convinces me and when my fingers start moving on the keypad to tailor it into a film script then things start falling in place. I want to make good films, by this I mean with good content".
Darshan Jariwala the acclaimed actor of Gujarati and Hindi film industry sharing his views about Gujarati films said there is much more to be done but it has started to make its wave. It is time public the precious audience must come forward and give their bit by buying tickets and watch Gujarati cinema in theatres.
Film 'Gandhi & Co' is Written and Directed by Manish Saini. Actors included Darshan Jariwala, two kids in lead Reyaan Shah, Hiranya Zinzuwadia and the other actors Druma Mehta, Pralay Rawal, Sunil Vishrani Krishil Rajpal Dhyani Jani.
Mahesh Danannavar is the Producer of the film with Shubham Kalia the Executi ve Producer and Dipak Shekhar the line producer. Swathy Deepak is the Cinematographer. Kedar-Bhargav are the duo who are the lyricists and music directors of the film.
Jay Bhatt has enabled the film with English sub-titles. This soon goes to learn from the film Director confirming to us that Gandhi and Co will after the theatre release going to the OTT platform and would be available in several popular languages including the south Indian languages.
There are four songs in this 100 minute film Best Award winning film which is worth watching at cinema houses and giving it a big Thumbs Up !
(Rafat Quadri can be contacted at editorbilkul@gmail.com)