Godrej Professional partners with Aakar Beauty Expo India 2023 to showcase the Dimension-Ombreyage Collection
The vision of Godrej Professional is to transform the salon and beauty industry
BILKULONLINE
Ahmedabad, Sept 25: Godrej Professional, a professional hair brand with products in hair care, colour, styling, and keratin from Godrej Consumer Products Limited (GCPL), participated in Aakar Beauty Expo 2023, for a remarkable three-day creative event that left a lasting impact on the beauty industry.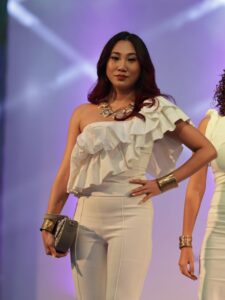 The vision of Godrej Professional is to transform the salon and beauty industry. This event created a platform to bring together salonists, beauty professionals, enthusiasts, and brands together on a common platform, fostering collaboration, education, knowledge sharing, and celebrating the art within the salon and beauty community.
The event took place on 23rdSeptember 2023, at the Aakar Beauty Expo in Ahmedabad, showcasing the latest trends, techniques, and innovations in the dynamic hair and beauty industry. During the event, Godrej Professional along with celebrity hairstylist and its technical ambassador Sylvia Chen conducted a captivating demo class that left attendees inspired.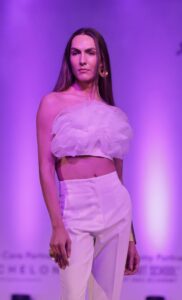 Commenting on the event, Abhinav Grandhi, General Manager, Godrej Consumer Products Ltd (GCPL), said, "Godrej Professional recognizes that transformation comes from education. We aim to be technical masters in creating and supporting platforms for transformative education with breakthrough salon products specially designed for the Indian hair and beauty industry. We are also committed to providing skill-building education for the salon industry, which will not only develop their skills but also enhance their livelihood opportunities. The partnership with Aakar Beauty Expo is one such initiative through which we intend to achieve these objectives. In doing so, we will also facilitate awareness of the latest products, technology, and techniques that salon and beauty professionals can adopt"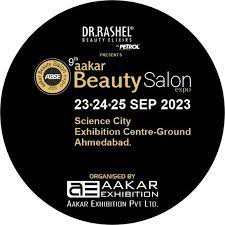 Celebrity hair stylist Sylvia Chen, conducted an exclusive session, showcasing the stunning hair colour looks from the 'Dimension-Ombreyage Collection' by Godrej Professional. 'Dimension' by Godrej Professional is a campaign weaving beauty with the message of acceptance, inclusivity, and self-expression. The initiative attempts to do this through hair colours. #Coloursareforall as the hair colour one wears doesn't see gender, race, size, or skin.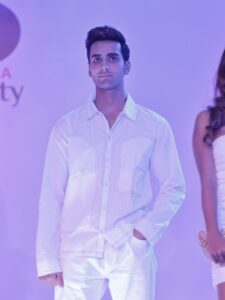 As part of the demo, the 'Dimension-Ombreyage Collection' is a remarkable co-creation by India's leading hair stylists Ryan D'Rozario, Sylvia Chen, and NajeebRehman. It features four captivating hair colour looks like Sandstone Ombreyage, Auburn Ombreyage, Crimson Ombreyage, and Pearl Square. Each look showcases a wide array of tones and styles, offering a distinct appearance for every mood, style, and individual identity which will be a trend setter. 
The styling session featuring the 'Dimension-Ombreyage Collection' commenced with an informative talk by Sylvia on trending haircuts and the four hair colouring techniques. She then showcased the hair colour and cut and styled hair live on stage –revealing all the tips and tricks to stylists to recreate these looks in their salons.
Sharing her thoughts on the session, Sylvia Chen said, "Being part of Aakar Beauty Expo and the partnership with Godrej Professional has been an incredible experience. It was a privilege to showcase the stunning 'Dimension-Ombreyage Collection' and witness the enthusiasm and passion within the salon and beauty community. Aakar Beauty Expo provided a platform to celebrate the artistry and innovation in the industry, and I am thrilled to have been a part of it."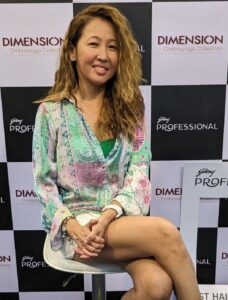 Godrej Professional offers a colour range consisting of 34 stunning hair colour shades. Apart from its exceptional hair colour range, Godrej Professional offers a wide array of styling products, along with transformative treatments like keratin treatments. Additionally, they provide a range of hair care products, including shampoos, hair masks, and serums, catering to diverse hair needs.