GauNeeti Organics hosts WoW Talk "Unlocking the Power of A2 Milk for Body and Soul"
Dr. Hitesh Jani Ayurvedacharya calls for A2 Milk mass awareness and acceptance y both government and people 
BILKULONLINE
By Rafat Quadri
Ahmedabad, Some six years back Shreekant and Charmy Malde, a tech couple with lucrative engineering jobs decided to quit and come close to nature and its bountiful products for man.
They chose desi cow and the wonders it carries along. Starting from its 'rich and wholesome milk' different types of ghee and other useful items they could make. Idea was to serve themselves with pure and healthy milk and to the people gradually. The dream saw it taking the shape when they first purchased four cows and made a humble beginning.
Today they have 100 cows and 350 litres of milk everyday coming out of the cows which is home-delivered to their customers nearby in cute strong healthy glass bottles. They have named their venture 'GauNeeti' and are working hard to make it big.
In this connection, GauNeeti hosted an informative WoW talk at the AMA in Ahmedabad on Sunday which was addressed by Dr. Hitesh Jani, a renowned Ayurvedacharya and the former Principal of Gujarat Ayurvedic University. Dr. Jani's insightful discourse on the transformative potential of A2 milk left the audience spellbound and enlightened.
The attendees were eager to delve into the world of wellness and discover the untapped benefits of A2 milk. Dr. Hitesh Jani, an expert in Ayurveda, was the keynote speaker for the evening.  Ramesh Patel, Founder of Sristi Khedut Haat, and Dilip Thakkar, Founder of IFEA and Gopi Dining Hall were the chief guests for the evening. Dr. Jani, with his vast knowledge and experience in the field, shed light on the profound impact of A2 milk on both the body and soul.
Dr. Jani's talk was a revelation, as he explained the significance of A2 milk in the context of Ayurveda. He discussed how A2 milk, derived from certain breeds of cows, like Gir cows, is easier to digest and possesses therapeutic properties that can promote holistic well-being. His insights into the role of A2 milk in traditional Indian medicine resonated deeply with the audience.
The event also provided a platform for attendees to interact with Dr. Jani, asking questions and seeking personalized advice on integrating A2 milk into their daily lives for improved health and wellness.
Later speaking to BILKULONLINE, GauNeeti Organics founder Shreekant said "We have set on a journey which has lot of challenges. Since, in India we have Jersey cows that are bred by importing their embryo. This practice is followed since these cows generate lot of milk as compared to our Gir  (desi) cows. However, there is an ardent need to know the goodness and treasure of health friendliness of the A2 milk".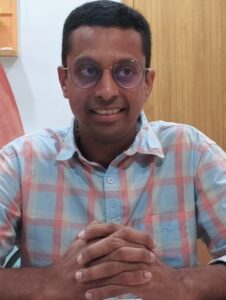 "At GauNeeti, we have 100+ Gir cows, 25+ team members, 20+ cow-based products, and 350+ health-conscious families. Today we sell 100% pure raw fresh Gir Cow A2 Milk, Bilona Ghee, whole wheat cookies, organic groceries, vermicompost and more and aim at enrolling small farmers around to go for breeding Gir cows and produce milk we would guarantee to buy it from them provided that they are following the strict hygiene and nurturing practices that we adhere to" added Shreekant.
He explained "We decided to host the WoW talk The 'Unlocking the Power of A2 Milk' as an event of a celebration of well-being and our rich heritage. It left the audience with a newfound understanding of A2 milk's potential to nourish the body and soul" .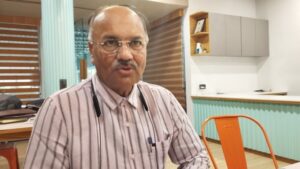 In conclusion, 'The W.O.W Talks: Unlocking the Power of A2 Milk for Body and Soul' was an event that not only educated but also inspired attendees to make informed choices for a healthier and more fulfilling life .
 Dr.  Hitesh Jani's expert views and scientific revelations about the goodness associated with the A2 milk highlighted the fact that government needed to look into this matter seriously and as Dr Jani said it is starting to move into that direction and there is an urgent need to adopt and adapt the A2 Milk consumption by people at large which according to Dr Jani is there to control the rampantly present diseases like diabetes and several minor and major illnesses. Gir or Desi cows are born here and are our animals whose milk is suitable for our bodies hence we have to rediscover the milk map for our people. All this is possible when there is political willingness to go for it in a big way generating wide awareness and acceptance strategies that can only see the day of light when a new policy in this regard is framed and even A2 Milk is given atleast the same opportunities as that is given to Jersey cow owners and diaries that deal with milk and its by-products.
After all as they rightly say "Milk is a symbol of nourishment and life"!
(Rafat Quadri can be contacted at editorbilkul#gmail.com)