Sun Pharma and Zydus sign licensing agreement for co-marketing of Desidustat
Desidustat, a critical treatment option for Chronic Kidney Disease patients in India
BILKULONLINE 
Mumbai & Ahmedabad, Oct 30: Sun Pharmaceutical Industries Limited  and Zydus Lifesciences Limited today announced that both companies have entered into a licensing agreement to co-market an innovative drug, Desidustat in India. Desidustat is first-of-its-kind oral treatment for anemia associated with Chronic Kidney Disease (CKD) in India.
Under the terms of this agreement, Zydus has granted Sun Pharma semi-exclusive rights to co- market the product in India. Sun Pharma will market the drug under the brand name RYTSTAT®. Zydus launched the drug under the brand name Oxemia™ in 2022 and will continue to market it. Zydus will receive upfront licensing income and is eligible to receive milestone income based on achievement of pre-defined milestones.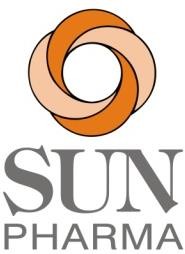 Commenting on the development, Kirti Ganorkar, CEO – India Business, Sun Pharma said, "The addition of RYTSTAT® further strengthens our nephrology portfolio in India. This partnership will allow greater access to a critical therapy, helping millions of patients suffering from Chronic Kidney Disease. At Sun, it has always been our endeavour to introduce innovative products that help improve the quality of life of patients."
A spokesperson from Zydus Lifesciences Ltd. said, "Our life changing discoveries are guided by the need to help patients and empower them with therapies that enable them to live healthier and more fulfilled lives. Desidustat, which is one of the critical treatment options for CKD patients, has substantially improved the patients' quality of life since it is more convenient to take an oral pill instead of an injection that needs to be administered. We are pleased to join hands with Sun Pharma to expand the reach of this novel medicine by enabling access to more patients."
More than 115 million people in India suffer from CKD, predicted to become one of the most common causes of premature death by 2040 globally.** Patients with CKD often have to battle chronic fatigue caused by anemia. To address this, patients need to take injectable Erythropoiesis Stimulating Agents (ESAs) about twice weekly. There was a long felt need for an oral, safer alternative to ESAs. HIF-PH inhibitors like Desidustat bridge this need. It reduces the burden of managing the disease by providing treatment at an affordable cost along with ease of convenience.
CKD is a serious, progressive medical condition characterized by a gradual loss of kidney function, usually accompanied by other comorbidities including anemia, cardiovascular diseases (hypertension, heart failure and stroke), diabetes mellitus, eventually leading to kidney failure. CKD patients are often on multiple medications and have increased risk of drug-drug interactions. The clinical development programme of Desidustat was one of the largest trials of its kind in India for anemia in CKD patients, conducted in over 1200 subjects. Desidustat provides CKD patients with an oral, convenient therapeutic option for the treatment of anemia.