Cardiologist Dr Abhishek takes a plunge into saving elderly with chronic kidney disorder by TAVR Procedure
Dr. Rajpopat' s extensive training in Copenhagen, Denmark, a hub of expertise in this field, has equipped him to perform an impressive array of 500 procedures independently
 Transcatheter aortic valve replacement (TAVR), also known as TAVR or transcatheter aortic valve implantation (TAVI), is a procedure to treat aortic stenosis, a narrowing of the aortic valve
BILKULONLINE
Ahmedabad, Sept 5: Dr. Abhishek Rajpopat, a distinguished interventional cardiologist well-known for his expertise in the transcatheter aortic valve implantation (TAVI) procedures, has achieved a significant milestone by skillfully performing a critical procedure on an 80-year-old male patient with severe aortic stenosis and troubled with chronic kidney disorder.
Transcatheter Aortic Valve Implantation (TAVI) is known for its complex nature, particularly in elderly patients. These cases become notably intricate when such patients simultaneously present with kidney disease.
In this case, the patient's elevated creatinine levels indicated impaired kidney function.The patient was experiencing breathlessness, chest pains, giddiness, swollen legs, general tiredness, and various other challenges due to severe aortic stenosis. Conventional TAVI procedures carried the potential risk of aggravating kidney-related complications due to the use of contrast media.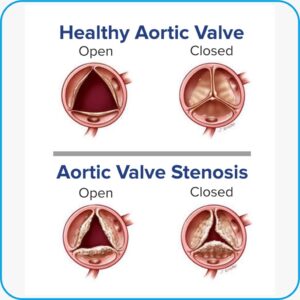 Given the patient's high-risk profile due to the aortic stenosis and CKD, doctor opted for a zero-contrast TAVI. This technique was chosen to minimize the risk of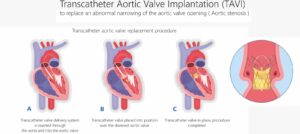 contrast-induced nephropathy and protect the patient's compromised kidneys during the aortic valve replacement procedure.
These complications demand an exceptional level of skill to execute the procedure without access to the critical element, which is unavailable as an option during the pivotal stages.Dr. Rajpopat' s extensive training in Copenhagen, Denmark, a hub of expertise in this field, has equipped him to perform an impressive array of 500 procedures independently. Dr Rajpopat further explained, "In this patient, administering contrast media during the TAVI procedure could have posed severe threats to the already compromised kidneys, potentially leading to kidney failure. To mitigate this risk, I opted for a contrast media-free approach. I am happy that we were able to successfully perform the surgery with minimum risk."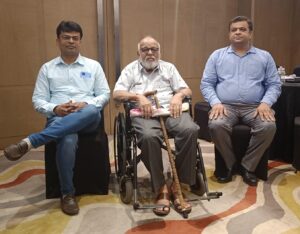 The patient's recovery has been remarkable, marked by improvements in overall well-being and the alleviation of initial symptoms. Post-operative rehabilitation is currently underway to ensure the patient's sustained progress.
TAVI, also referred to as transcatheter aortic valve replacement (TAVR), is a cutting-edge and minimally invasive surgical technique devised to treat aortic valve stenosis, primarily in patients categorized as high-risk candidates for conventional open-heart surgery. During this procedure, an artificial valve is introduced without removing the diseased valve. This new valve is implanted within the aorta, where it expands and pushes aside the damaged valve components, thus regulating blood flow. Hydra, transcatheter aortic valve from SMT (Sahajanand Medical Technologies) was used in the procedure.