Diva Eye Institute celebrates World Sight Day 2023
Diva Eye Institute is managed by four generations of Eye Speciailists and is a Centre of Excellence, Comprehensive Eye Care under one roof
BILKULONLINE
Ahmedabad, Oct 11: Diva Eye Institute a centre of excellence which provides state-of-the-art, comprehensive eye care under one roof, today celebrated World Sight Day 2023. World Sight day is an annual event which is celebrated on 2nd Thursday of October each year (12TH October, 2023), to raise awareness about Vision Impairment and Blindness around the world.
The primary goal of this day is also to draw attention to global eye health issues and promote eye health as a basic human right. The day also talks about access to quality eye care services, the prevention of blindness, and the treatment of eye conditions.
Dr. Dipan Desai,  M.S (OPHTH) | FSVH (Germany), Cataract, Refractive, Glaucoma, Squint, Medical Retina Expert, Honorary Ophthalmic Surgeon, Past Chairman – Scientific Committee, Gujarat Ophthalmic Society and Director of Diva Eye Institute, a center of excellence observed that "For last 100 years and for over 4 generations, we at Diva Eye Institute have spared no effort to ensure that this is one of the best centres for eye care in the state of Gujarat. We aim to serve the Global Community with outstanding patient care, along with the latest in medical advancements, diagnostics and treatments."
Dr. Vivan Desai, M.S. (Ophth), FICO, RO AIIMS Cataract and Refractive Surgery Expert, Dr. Alisha Desai, DNB Aravind Eye Care System, FICO, Long Term Cornea Fellowship At LVPEI, Cornea and Ocular Surface Diseases Expert & Dr. Anjasi Desai, M.S. (Ophth),FNERF, Vitreo-retinal & Uvea Specialist were present at the media briefing in Ahmedabad on Wednesday.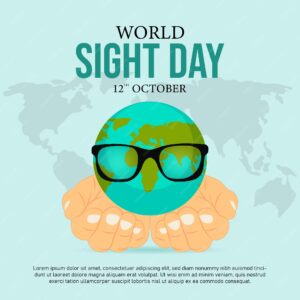 Dr. Vivan Desai said " In keeping with our mission of always providing the latest in expertise and technology, our new centre has world class, state of  the art equipment in all fields of eye care. The centre is meticulously planned, so that all aspects of eye care are covered under one roof. A continual upgrading of skills and technology keeps Diva at the cutting edge of eye care. Today we are Ahmedabad's only complete refractive suite for all options of number removal on the best machines in the world."
Diva Eye Institute is one of the first eye hospitals in Gujarat and one of the few in India either in public or private sector to have been awarded NABH.