RIL posts consolidated revenue of Rs 2.55L cr for Q2 FY24
BILKULONLINE
Mumbai, Oct 28: Reliance Industries Limited's (RIL) gross revenue for Q2 FY24 stood at Rs 2.55 lakh crore ($30.8 billion), up 1.2 per cent Y-o-Y, supported by continuing growth momentum in consumer businesses.
Revenue for JPL increased by 10.6 per cent Y-o-Y, led by 7.5 per cent increase in subscriber base and higher ARPU.
Revenue for RRVL grew by 18.8 per cent Y-o-Y with growth momentum across consumption baskets, led by Food & Grocery which grew by 33 per cent.
Revenue from Oil & Gas segment increased significantly with incremental production of gas and condensate from MJ field.
O2C revenue declined with 14 per cent decrease in crude oil prices leading to lower price realisation for products.
RIL's EBITDA increased by 30.2 per cent Y-o-Y to Rs 44,867 crore ($5.4 billion), on account of strong net subscriber addition and sharp increase in data traffic supported 80 bps margin improvement in JPL, operating leverage and continued focus on cost management initiatives resulting in 80 bps expansion in RRVL to 8.4 per cent, sustained performance in the O2C segment with strong domestic demand, optimised feedstock cost and strength in gasoline and PVC margins.
Y-o-Y decline in middle distillate cracks was offset by lower SAED. Downstream contribution was impacted by subdued global demand in well supplied market reflecting in lower PE, PP and polyester chain deltas.
Better gas price realisation and 66 per cent growth in KGD6 volumes improved Oil & Gas segment earnings. However, EBITDA margin was lower due to higher costs related to commissioning and ramp-up of MJ field and decommissioning of Tapti field.
Depreciation increased by 29.4 per cent Y-o-Y to Rs 12,585 crore ($1.5 billion) on expanded asset base across all the businesses, higher network utilisation in Digital Services business and ramp-up in upstream production.
Commenting on the results, Mukesh D. Ambani, Chairman and Managing Director, Reliance Industries Limited, said: "Strong operational and financial contribution from all business segments has helped Reliance deliver another quarter of robust growth.
"I am happy that Jio remains committed to the vision of a digital India through the launch of two innovative and transformative offerings, JioAirFiber and JioBharat phone. Based on our state-of-the-art standalone 5G network, JioAirFiber significantly expands the reach and benefit of high-speed connectivity to millions of households across India.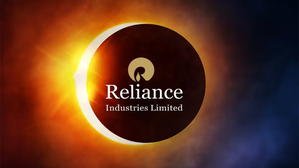 "JioBharat phone will enable digital inclusion for millions of Indians and catalyse India's transformation to next-gen connectivity solutions. By December 2023, we will also complete Pan-India rollout of 5G services and set a new global benchmark for the fastest roll-out of a 5G network across a large nation."
"Reliance Retail has continued to rapidly expand its offline as well as online presence, while adding to its already impressive range of products and offering. We are providing a fresh and friendly shopping experience across our seamless ecosystem. The strength and diversity of our Retail business model is consistently delivering robust performance.
"Resilient performance of the O2C segment despite volatility in energy markets was led by strong growth in fuel demand in a supply-constrained market. Weak global demand and supply-overhang continued to impact downstream margins. The growth of oil and gas business is particularly noteworthy with production from KGD6 block ramping up and providing valuable fuel for energy transition to the Indian economy," Ambani added.